Having beautiful, shiny hair overnight is the dream for many. Who doesn't want to wake up with stunning, shiny locks that turn heads? While a good hair care routine and salon treatments can help, it's overnight techniques that really take your shine to the next level. In this article, we'll explore the methods for achieving super shiny hair literally overnight – no matter your hair type!
Table of Contents
Introduction
Shiny, glossy hair signifies health and beauty. The right shine enhances your hair color and makes it look clean, smooth and vibrant. It's no wonder why it's such a desirable trait. However, attaining that photo-ready glow can be difficult. Split ends, dryness and damage often leave hair looking dull and lackluster.
That's where overnight hair care comes in. Taking the time to deeply condition, nourish and protect your hair while you sleep gives you the ability to wake up with gorgeous, glossy strands. In fact, sleeping with treatments or masks on maximizes their contact time and effectiveness. Overnight methods allow you to shortcut your way to shinier hair.
The Science Behind Shiny Hair
To understand how to achieve shiny hair, it helps to know what makes hair glossy in the first place. Here are the key factors according to how to get shiny hair:
Cuticle health: The cuticle is the outermost protective layer of each strand of hair. When this layer is smooth and flat, light reflects off of it evenly. Damaged cuticles appear rough and cracked, scattering light unevenly and making hair look dull.
Natural oils: Sebum is the oil secreted by hair follicles. This coats and protects the hair. Insufficient oil leaves hair looking dry and frizzy.
Hydration levels: Hair swell when properly hydrated, creating a smooth, light-reflecting surface. Dehydrated hair appears thinner and lackluster.
Product buildup: Left on products, pollutants and minerals from hard water accumulate on hair over time. This debris scatters light and reduces shine.
The right overnight hair care regimen tackles all these factors. Complete cleansing removes buildup, while deep conditioning smooths the cuticle. Hydrating treatments and nourishing oils replenish moisture levels. The result is maximized light reflection and unparalleled glossiness.
Overnight Hair Care Routine
Here is a simple, effective routine for shiny hair while you sleep:
Step 1: Detangle – Use a wide-tooth comb or wet brush and gently detangle your hair before washing. This prevents breakage and cuticle damage.
Step 2: Shampoo – Lather up with a clarifying or moisturizing shampoo depending on your hair needs. Rinse thoroughly.
Step 3: Apply hair mask – Coat hair evenly with a nourishing hair mask or deep conditioner. Focus on dry ends.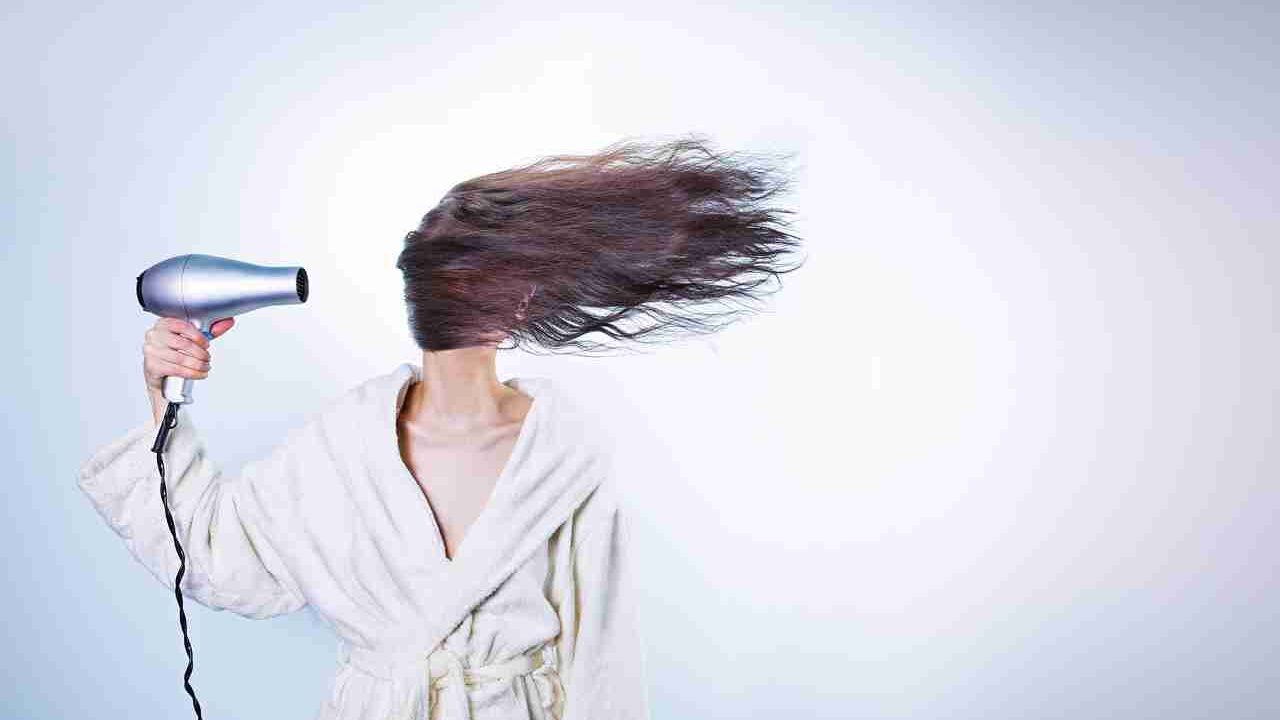 Step 4: Massage scalp – Use fingertips to gently massage the scalp for 2-3 minutes. This boosts circulation.
Step 5: Cover hair – Put your hair in a shower cap or wrap to contain treatments overnight.
Step 6: Sleep! – Keep treatments on overnight for maximum conditioning.
Step 7: Rinse out – In the morning, thoroughly rinse all products from your hair with cool water.
Step 8: Air dry – Let your hair air dry or blot gently with a microfiber towel to prevent frizz.
Step 9: Style as usual – Follow your regular styling routine. Your hair will shine like never before!
Natural Remedies for Overnight Shine
For an added boost, use DIY treatments made from natural ingredients. These time-tested remedies deeply nourish hair:
Coconut oil – The fatty acids penetrate hair to hydrate and smooth over cuticles. Show Image
Olive oil – Rich in antioxidants, olive oil conditions, adds shine and helps retain moisture.
Avocado – Avocado masks pack hair full of proteins, amino acids, and vitamins for extra gloss.
Honey – Honey is a humectant that helps hair retain moisture for increased shine according to how to get shiny hair naturally.
Aloe vera – Contains enzymes that repair damaged hair and seal in moisture.
Apple cider vinegar – Gently exfoliates buildup and balances pH for optimal shine.
Mix these ingredients together or use them individually before bed for gorgeous hair in the morning.
Product Recommendations for Overnight Shine
Don't want to make your own treatments? No worries! There are many great products designed specifically for overnight use. Check out the best hair masks for shiny hair like:
Olaplex No.8 Bond Intense Moisture Mask – Repairs damage and hydrates overnight.
Briogeo Don't Despair, Repair! – Rosehip oil nourishes and mimosa flower extracts smooth the cuticle.
Kérastase Nutritive Masquintense – For dry, damaged hair. Contains an iris rhizome for long-lasting hydration.
SheaMoisture Manuka Honey & Yogurt Hydrate + Repair Protein Treatment – Protein-rich formula strengthens and restores hair's sheen.
Wella Professionals Fusion Mask – Innovative dual-chamber mask hydrates and nourishes simultaneously.
Check reviews to find the right overnight mask for your hair needs and type. Use weekly or bi-weekly for noticeable improvements in shine and manageability.
Tips and Techniques for Maximizing Shine
A few simple practices can take your overnight shine to the next level. Follow these tips for shiny hair:
Rinse with cooler water – Hot water opens the cuticle, allowing moisture to escape. Close cuticles with a final cold water rinse.
Limit heat tools – Heat damage makes hair dull and dry. Allow hair to air dry when possible.
Gently blot hair – Rubbing hair vigorously with a towel creates frizz and damages the cuticle.
Use protective styles – Braids, buns and wraps prevent friction that can dull hair overnight.
Sleep on silk – Silk or satin pillowcases minimize friction and hair breakage during sleep.
Hair Masks for Intense Overnight Shine
For an instant boost in glossiness, turn to hydrating overnight hair masks. Here are two to try:
Avocado Hair Mask
1 ripe avocado
1 tbsp olive oil
1 tbsp honey
1 tbsp yogurt
Mash ingredients together. Apply to damp hair, covering thoroughly. Leave on for a minimum of 30 minutes or overnight. Rinse out in the morning for ultra-shiny, conditioned hair. The proteins and fatty acids repair damage and seal in moisture.
Coconut Milk Hair Mask
1 can full-fat coconut milk
1 tsp coconut oil
2 tbsp honey
Whisk ingredients together. Work evenly through hair after shampooing. Cover hair and leave the treatment on for a minimum of 20 minutes or overnight. The coconut nourishes hair and provides deep hydration.
Maintaining Shiny Hair After Coloring
Colored hair tends to become dry and dull faster. Maintain shine and get glossy hair after coloring with:
Weekly deep conditioning treatments
Lower temperature styling
Sulfate-free shampoos
Glossing treatments between color appointments
What is the Best Shampoo for Shiny Hair?
Look for a shampoo that boosts shine with:
Gentle cleansers like Cocamidopropyl betaine
Light moisturizers like aloe vera
Shine enhancers like silicone or Cyclomethicone
Reflective pigments and softening oils
Avoid harsh sulfates and heavy oils that weigh hair down.
DIY Hair Gloss Treatments
Enhance shine at home with DIY hair gloss:
Honey + olive oil hair gloss
Coconut oil + lemon juice
Avocado + apple cider vinegar
Clear hair gel + glycerin
Glosses smooth the cuticle and add temporary shine between salon glossing services.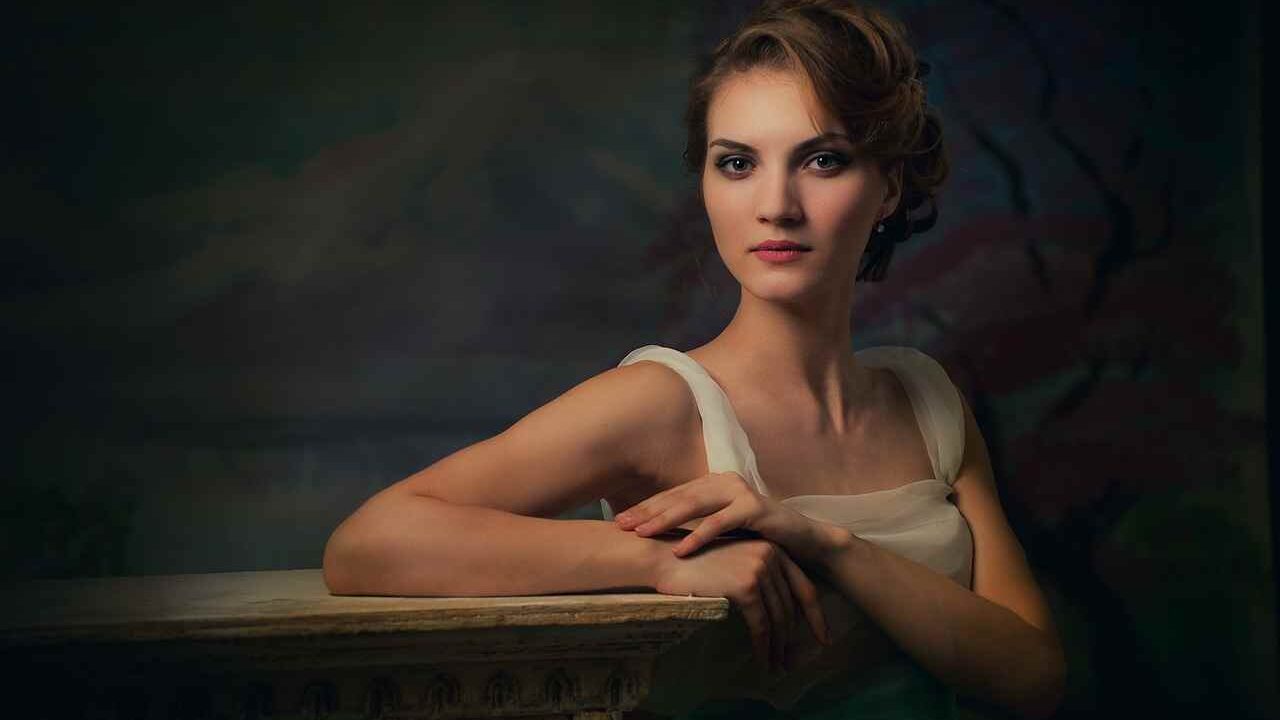 Conclusion
Achieving glossy, photoshoot-worthy hair is simple with the right overnight techniques. Hair masks, scalp massages, silk pillowcases, and protective styles ensure your hair is shiny come morning. Limit heat and combing, and finish with a cold rinse for locked-in moisture and light reflection.
With some diligent overnight TLC, you can transform lackluster locks and shortcut your way to glossy, vibrant hair. Say goodbye to dull, damaged hair and unlock the secret to next-level shine while you sleep! Which overnight method are you excited to try first?
FAQs
How can I make my hair shiny overnight?
Some effective methods include using a deep conditioning hair mask, massaging oils into your scalp, sleeping with a silk pillowcase, and finishing with a cool water rinse in the morning to seal in moisture.
What are some natural remedies for shiny hair?
Great natural options are coconut oil to smooth the cuticle, olive oil to condition, avocado masks to hydrate, and apple cider vinegar to remove buildup. These can be applied before bed and rinsed out in the morning.
Is it possible to get salon-level shine at home?
Yes! Using weekly overnight conditioning treatments, limiting heat styling, and using glossing products in between salon visits can help maintain a mega-watt shine. Be diligent with at-home care for gorgeous results.
What overnight hair treatments are safe for all hair types?
Deep conditioning masks that contain gentle ingredients like shea butter, aloe vera, and plant oils can provide hydration and shine for all hair types. Always do a patch test first.
Can I use hair oils for overnight shine?
Absolutely! Lightweight oils like argan, jojoba, and marula evenly coat the hair and can be applied before bedtime and washed out in the morning for instant glossiness. Take care not to over-oil.
Reference
Papantoniou, V., et al. "Understanding Hair Shine and Hair Surface Smoothness." International Journal of Trichology, Medknow Publications & Media Pvt Ltd, Jan-Mar 2017, www.ncbi.nlm.nih.gov/pmc/articles/PMC5741535/.
"How to Get Shiny Hair Overnight and Have More Confidence." Head & Shoulders, Procter & Gamble, 2022, https://www.headandshoulders.com/en-us/haircare-tips/how-to-get-shiny-hair-overnight
D'Souza, Ardra. "20 Tips to Get Shiny, Glossy Hair at Home." NaturallyCurly, NaturallyCurly Inc., 16 June 2020, https://www.naturallycurly.com/curlreading/home/20-tips-to-get-super-shiny-hair-at-home