Getting shiny, healthy-looking hair is a goal for many people. But What are the best hair masks for shiny hair naturally? Using the right hair mask can make a big difference in achieving glossy, frizz-free locks. Hair masks provide deep conditioning, nourish strands, and help repair damage caused by coloring, heat styling, and environmental factors.
In this comprehensive guide, we'll cover everything you need to know about using hair masks for maximum shine. You'll learn about the benefits of masks, how to choose the right one for your hair, tips for application, and even DIY mask recipes you can make at home with natural ingredients.
Let's dive into unlocking your most beautiful, radiant hair!
Benefits of Using Hair Masks
Hair masks provide concentrated conditioning and repair that goes beyond what regular conditioners can offer. Here are some of the top benefits of using masks:
Deeply conditions and improves moisture levels
It helps repair damage from coloring, heat styling, sun exposure
Reduces frizz for smoother, shinier strands
Adds shine and boosts radiance
Prevents split ends and breakage
Detangles and makes hair easier to manage
Protects hair from environmental pollutants
Promotes growth for thicker, healthier hair
Hair masks contain nourishing ingredients that penetrate deeper into the hair cuticle. This intensive treatment leaves hair looking revitalized and luminous.
Choosing the Right Hair Mask
With so many hair mask options on the market, how do you choose the right one? Here are the key factors to consider:
Hair Type
Normal hair – Opt for moisturizing masks with ingredients like shea butter, coconut oil, and aloe vera.
Dry hair – Choose masks with ultra-hydrating oils like argan, olive, and avocado.
Oily hair – Pick masks with clay, apple cider vinegar, or lemon to remove excess oils.
Color-treated hair – Look for masks with keratin to strengthen and preserve color vibrancy.
Damaged hair – Repairing masks with proteins is ideal for rebuilding bonds.
Hair Texture
Fine hair – Lightweight masks that won't weigh hair down.
Thick hair – Rich, deeply penetrating masks.
Curly hair – Moisturizing masks that enhance definition.
Straight hair – Smoothing masks to control frizz.
Hair Concerns
Dull, lackluster hair – Clarifying or brightening masks.
Frizzy hair – Hydrating masks with oils and butter.
Brittle, damaged hair – Reconstructing masks with ceramides and proteins.
Ingredients to Avoid
Some ingredients in masks can cause buildup or irritation:
Silicones – can lead to limp, lifeless hair over time.
Sulfates – can strip hair and cause dryness.
Alcohol – can be drying for many hair types.
Fragrance – may cause skin sensitivity or allergic reaction.
Look for masks formulated without these ingredients. Terms like "sulfate-free" or "paraben-free" indicate gentler formulas.
DIY Hair Mask Recipes
One of the best parts about hair masks is that you can also make your own using simple kitchen ingredients. DIY masks allow you to customize the formula for your specific hair goals.
Here are some easy recipes to try:
Shine-Enhancing Avocado Mask
Avocado is full of moisturizing fatty acids and vitamins to boost shine.
Ingredients:
1 ripe avocado
1 tablespoon olive oil
1 tablespoon honey
Mash the avocado flesh in a bowl until smooth. Mix in olive oil and honey. Apply thoroughly to damp hair and leave on for 20 minutes. Rinse well.
Strengthening Banana & Egg Mask
Bananas and eggs contain proteins that help reconstruct damaged strands.
Ingredients:
1 ripe banana
1 egg
1 tablespoon coconut oil
Mash banana well. Whisk in egg and coconut oil. Apply to hair, focusing on ends. Leave on for 15-20 minutes then rinse out thoroughly.
Hydrating Aloe & Yogurt Mask
Aloe vera and yogurt pack a hydration punch to fight frizz.
Ingredients:
1/2 cup plain Greek yogurt
2 tablespoons aloe vera gel
1 teaspoon honey
3-5 drops rosemary essential oil (optional)
Mix together yogurt, aloe vera, and honey until smooth. Add rosemary oil for extra nourishment. Apply to damp hair and leave on for 30 minutes. Rinse out well.
How to Apply a Hair Mask
Using the proper technique is key to getting the full benefits from a hair mask:
Start with freshly washed hair – this helps the mask absorb better
Apply mask evenly from roots to ends – don't just focus on dry ends
Comb product through with a wide-tooth comb
Put your hair in a shower cap or wrap it in a warm towel
Leave on for the recommended time – usually 5-30 minutes
Always rinse out thoroughly after – don't leave excess product behind
For deeper penetration, you can also try applying masks to dry hair and letting them sit for up to an hour before washing out. Just be sure to use a formula designed for this purpose.
Using a mask 1-2 times per week is ideal for most hair types. Adjust the frequency based on your hair's condition and needs.
Hair Masks for Different Hair Needs
Here's a breakdown of top hair mask picks for common hair goals:
Boosting Shine
Moroccanoil Intense Hydrating Mask – argan oil and antioxidants increase luminosity
Briogeo Don't Despair, Repair! – nourishing rosehip, coconut, and argan oils for gloss
Kérastase Masque Chroma Captive – repairs and protects color-treated hair
Reducing Frizz
SheaMoisture Manuka Honey & Mafura Oil Intensive Hydration Masque – tames and smoothes with Mathura and baobab oils
Garnier Fructis Sleek Shot In-Shower One Minute Mask – fast-acting for frizzy hair emergencies
Verb Ghost Oil Mask – moringa oil acts like a frizz shield
Repairing Damage
Olaplex No.8 Bond Intense Moisture Mask – patented bond-building technology repairs broken bonds
Briogeo Don't Despair, Repair! Deep Conditioning Mask – B vitamins and algae extract strengthen strands
Redken Extreme Length Sealer – ceramides fill in gaps in cuticles
Volumizing Fine Hair
R+Co Dallas Biotin Thickening Mask – plumps up fine, limp hair
Virtue Healing Mask – alpha keratin proteins give the body and bounce
Ouai Treatment Masque – adds fullness while moisturizing
Hair Mask Tips and Tricks
Mix a dollop of the mask into your regular conditioner to amp up conditioning.
Apply mask to dry ends only to nourish without weighing down.
Let hair air dry after masking – less heat damage allows shine to peek through.
Use a wide-tooth comb for gentle detangling while masks are on.
Don't overlap masks with other intensive treatments to avoid protein overload.
Rotate different masks to address various needs like hydration, damage, and oil control.
Pre-shampoo masking is great for dry or chemically treated hair needing extra care.
The Takeaway
Hair masks offer a quick and simple way to give your locks some extra TLC between washes. Using targeted masks consistently can lead to shinier, healthier, more vibrant hair over time. Test out DIY recipes or salon-quality treatments to find your new go-to shine-boosting masks. Say goodbye to lackluster hair and unleash your inner radiance!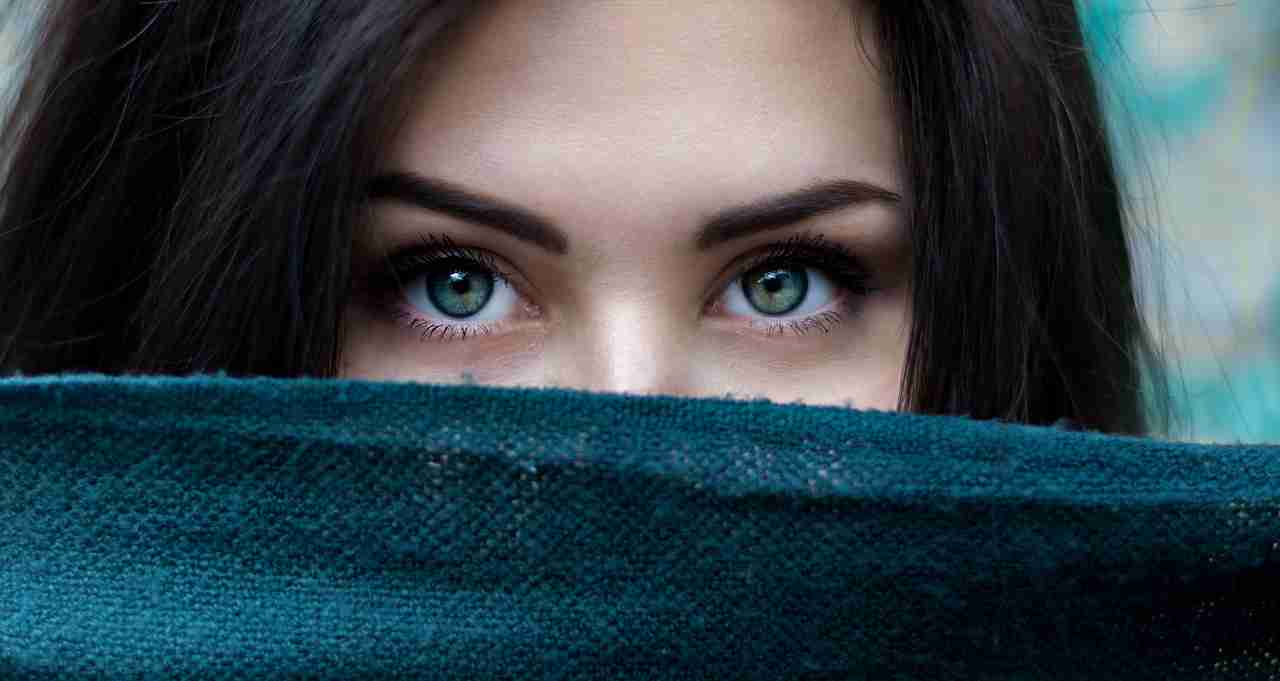 FAQ
What ingredients should I look for in a hair mask for shiny hair?
Some top ingredients to help boost shine include oils like argan, coconut, and olive oil. Shea butter, keratin, and silicones also help increase hair's luminosity. Avoid ingredients like sulfates and alcohol that can create dryness and dullness.
How often should I use a hair mask for the best results?
Using a hair mask 1-2 times per week is ideal for most hair types. For dry or damaged hair, up to 3 times a week is fine. Avoid over-masking which can lead to greasiness.
Can I leave a hair mask on overnight?
You can leave some hair masks on overnight, as long as they are specially formulated for this type of application. But take care not to overdo it – twice a week overnight masking at most.
Are there DIY hair mask recipes for shiny hair?
Yes, there are lots of DIY mask options to increase shine like avocado, banana, olive oil, honey, and egg masks. Combining nourishing ingredients like these can boost hair's natural radiance.
Do hair masks help with frizz and split ends?
Absolutely. Hair masks containing oils, butter, and silicones can help smooth the hair cuticle to eliminate frizz. Deep conditioning masks also help nourish ends to reduce splitting.
Can I use a hair mask on colored or treated hair?
Yes, hair masks are especially beneficial for colored or chemically treated hair that needs extra hydration and nourishment. Look for masks designed specifically for color-treated hair.
Are there specific hair masks for different hair types (curly, straight, oily, etc.)?
Yes, many brands offer masks targeted at specific needs like curl definition, frizz reduction, volumizing, clarifying, etc. Choose a mask meant for your hair texture and concerns.
How long should I leave the hair mask on my hair?
Most hair masks recommend leaving it on for 5-30 minutes. Follow the instructions on your specific mask for the optimal time. For deeper conditioning, some masks can be left on damp hair for up to an hour.
Can hair masks promote hair growth?
Certain ingredients may help support hair growth like biotin, keratin, ginseng root extract, and castor oil. Using a hair mask can keep strands strong to avoid breakage and hair loss.
Are there natural hair masks without harmful chemicals?
Yes, there are many options for natural hair masks without parabens, sulfates, silicones, etc. You can also make DIY masks using all-natural kitchen ingredients. Just be sure to properly store and preserve homemade masks.
Related Articles:
10 Best Deep Conditioners for Curly Hair – Healthline
Can At-Home Treatments Repair Damaged Hair? – WebMD
DIY Hair Masks For All Hair Types – Prevention