Having hair shiny naturally is something many people desire. Who doesn't want a beautiful, glossy hair mane that looks salon-fresh? While products like shampoos, conditioners, and serums can help, you can also achieve gorgeous, smooth, and shiny hair with some simple natural ingredients. From DIY hair masks to homemade rinses, there are many easy natural hair remedies you can use for nourished, vibrant, and healthy-looking locks.
Why is My Hair Not Shiny?
Before we get into the DIY treatments, it's important to understand why your hair may lack shine in the first place. Some common reasons include:
Dryness – Lack of moisture causes cuticles to lift and creates a dull, dry appearance.
Damage – Things like heat styling, chemical processing, and brushing when wet cause damage that removes shine.
Product Buildup – Shampoos, conditioners, and styling products can leave behind residue that weighs hair down.
Hard Water – Mineral deposits from hard water attach to the hair, resulting in a dull, lifeless look.
Lack of Nutrients – Just like your skin, your hair needs nutrients like protein, vitamins, and minerals to look its best. A lack of these can cause dullness.
The good news is with the right home hair care regimen using natural ingredients, you can restore shine and silkiness to your locks.
Natural Oils for Shiny Hair
Natural oils are extremely beneficial for hair. They add moisturize, smooth the cuticle, and add shine. Some of the best oils for shiny hair include:
Coconut Oil
Coconut oil is a versatile oil with multiple benefits for hair. It:
Adds shine and gloss while softening strands.
Seals in moisture and prevents protein loss.
Contains lauric acid that has anti-fungal and anti-bacterial properties.
Penetrates hair better than other oils due to low molecular weight.
DIY hair masks with coconut oil are excellent for damaged, frizzy or dull hair that needs deep conditioning.
Olive Oil
Olive oil is great for achieving shiny hair overnight. It:
Smooths hair cuticles and reflects light better.
Contains the antioxidant vitamin E for hair health.
Boosts strength and elasticity.
Adds lubrication to prevent breakage and split ends.
Use olive oil as a pre-shampoo treatment for intense conditioning.
Argan Oil
Argan oil, which has grown popular in recent years, offers many healthy hair benefits:
Provides intense hydration to hair and scalp.
Protects against UV and heat-styling damage.
Reduces frizz for smoother hair texture and shine.
Rich in vitamin E, antioxidants, and omega fatty acids.
A few drops of argan oil can boost shine and manageability.
Avocado Oil
Rich and luxurious avocado oil is great for dry or damaged hair:
Contains proteins, amino acids, and vitamins A, D, E, & B6.
Moisturizes hair shaft to increase shine and softness.
Boosts hair growth and reduces split ends.
Has a light texture that doesn't make hair greasy.
Use avocado oil in DIY hair masks or simply apply to damp hair before styling.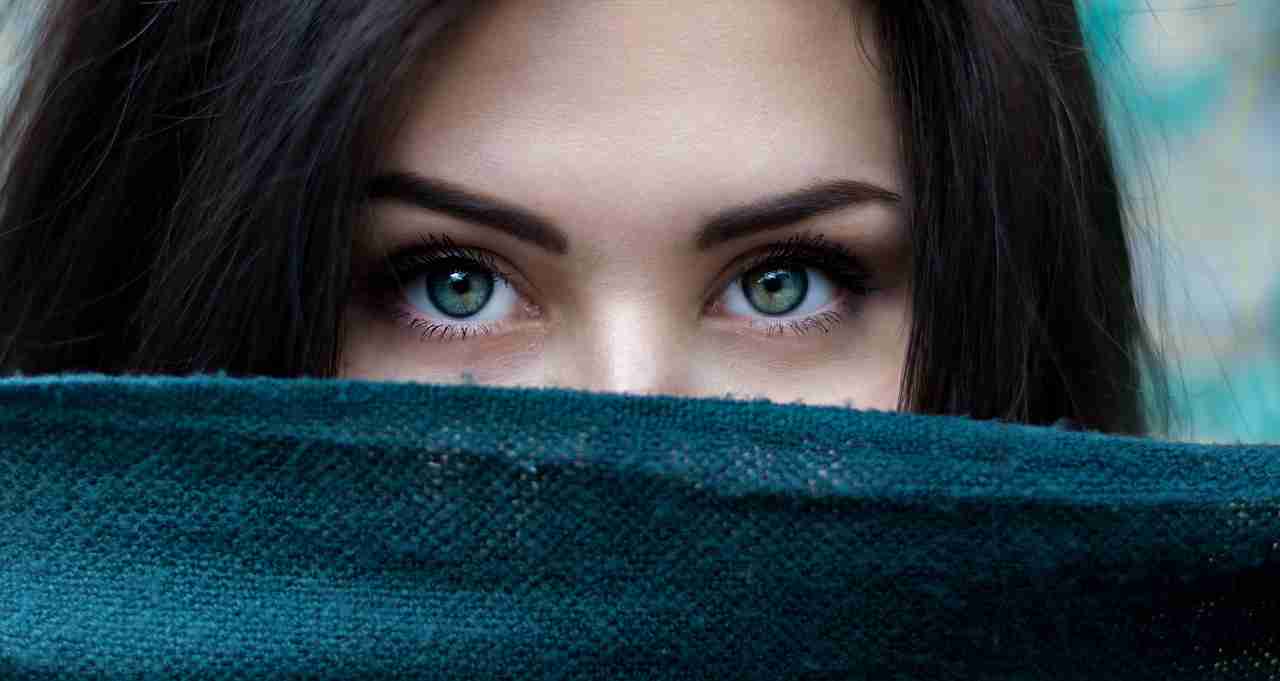 DIY Shiny Hair Masks & Treatments
Now let's get into some easy, affordable DIY hair masks you can make with ingredients from your pantry and fridge to get beautiful, glossy hair:
Aloe Vera & Coconut Oil Hair Mask
Aloe vera gel contains enzymes, vitamins, and minerals that nourish hair. When paired with the emollient effects of coconut oil, it makes for a nourishing hair mask:
You'll need:
2 tablespoons aloe vera gel
1 tablespoon coconut oil
1 tablespoon honey (optional)
Steps:
Mix ingredients together in a bowl.
Apply thoroughly to clean, damp hair.
Put on a shower cap and let sit for 30 minutes.
Rinse out and shampoo as normal.
Aloe vera soothes and hydrates hair while coconut oil seals in moisture. Use weekly for extra conditioning and shine.
Avocado Hair Mask
The vitamins and fatty acids in avocado provide intense moisture and repair damage:
You'll need:
1 ripe avocado
1 tablespoon olive oil
Steps:
Scoop out the avocado flesh and mash thoroughly with a fork.
Mix in olive oil.
Apply evenly to hair, massaging into the scalp and ends.
Cover hair and let sit for 20 minutes.
Rinse out and shampoo well.
Your hair will feel amazingly soft and shiny after this nourishing avocado hair mask treatment.
Banana & Honey Hair Mask
Banana is a great inexpensive ingredient for DIY hair masks. It:
Contains potassium, antioxidants, and vitamins A, E & C.
Provides natural oils, softness, and shine.
Honey boosts moisture retention.
You'll need:
1 banana
1 tablespoon honey
1 tablespoon olive oil or coconut oil
Steps:
Mash banana well until smooth and creamy.
Add honey and oil. Mix thoroughly.
Apply all over damp, clean hair.
Leave on for 15-20 minutes then rinse out.
Do this once a week for ultra-hydration and radiant locks.
Apple Cider Vinegar Rinse
Apple cider vinegar (ACV) helps restore shine and smoothness in a simple, fuss-free way. It:
Gently exfoliate product buildup and residue.
Closes cuticles for light reflection.
The balances pH level of hair and scalp.
You'll need:
1/4 cup ACV
3/4 cup water
Steps:
After shampooing, mix ACV and water.
Pour over hair, massaging into the scalp.
Let it sit for a few minutes before rinsing out.
Use this shiny hair rinse 1-2 times a week after shampooing.
Beer Hair Rinse
Flat beer works well as a rinse thanks to its pH-balancing effect. The yeast provides protein and B vitamins too.
You'll need:
1 cup of beer, flat or stale is best
Steps:
After shampooing, massage beer thoroughly into the hair and scalp.
Let it sit for 2-3 minutes before rinsing.
Style as usual.
Repeat 1-2 times a week for extra shine and body.
Clarifying Coffee Rinse
Used coffee grounds help get rid of dulling residue so hair looks shiny and glossy:
You'll need:
2 tablespoons used coffee grounds
1 cup water
Steps:
Boil water and let coffee grounds steep for 5 minutes.
Strain and let the mixture cool.
After shampooing, apply all over damp hair.
Massage the scalp gently and rinse.
The exfoliating effect leaves hair super smooth and shiny.
Lifestyle Tips for Healthy, Shiny Hair
Along with using natural hair masks, there are some key lifestyle practices that promote healthy hair and shine:
Shampoo less frequently – Overshampooing strips with natural oils. Limit to 2-3 times per week.
Use a clarifying shampoo monthly – This removes product buildup from regular shampoos.
Condition regularly – Conditioner smooths hair cuticle for light reflection. Focus on ends.
Limit heat styling – Allow hair to air dry when possible. Heat damages and dulls hair over time.
Gently towel dry – Rubbing hair vigorously with towels creates frizz and breaks hair strands.
Use protective styles – Braids, buns and gentle hair ties prevent breakage from brushing and styling.
Eat a healthy diet – Foods high in omega-3s, protein, and vitamins A, C, and E promote shiny hair.
Take biotin supplements – Biotin deficiencies can lead to dry, brittle hair. Supplements boost shine.
Get regular trims – Trimming split ends helps hair retain moisture and reflect light better.
Reduce stress – Stress hormones impair hair growth and shine. Prioritize self-care for your best hair.
How can I make my hair shiny?
Some tips for getting shiny hair include using natural oils like coconut, olive, or avocado oil, doing masks with nourishing ingredients like bananas or avocados, limiting the use of heat styling tools, getting regular trims, and using an apple cider vinegar rinse to remove buildup.
What are some natural remedies for shiny hair?
Great natural remedies include doing hair masks with ingredients like aloe vera gel, coconut oil, olive oil, avocados, bananas, honey, and eggs. You can also rinse hair with apple cider vinegar or try a beer or coffee rinse. Avoiding over-washing hair and limiting heat styling helps too.
Can I use coconut oil for shiny hair?
Yes, coconut oil is excellent for adding shine and smoothness to hair. Apply a small amount to damp hair and comb through evenly before styling. You can also use coconut oil to massage your scalp which will boost shine.
Does aloe vera gel help in making hair shiny?
Aloe vera contains many nutrients that nourish hair and promote shine. It's great to use in a hydrating hair mask mixed with oils like coconut or olive oil. Applying just the gel alone after shampooing can also add a nice shine.
Are there any DIY hair masks for shiny hair?
Some top DIY hair masks for shine include avocado and olive oil, banana and honey, aloe and coconut oil, and egg yolk with olive oil. Letting the mask sit for 20-30 minutes before rinsing out will give the best results.
How often should I use a clarifying shampoo for shiny hair?
Use a clarifying shampoo once every 2-3 weeks to remove any product buildup on your hair that causes dullness. Over-clarifying more often than that can dry out your hair.
Can I use apple cider vinegar to make my hair shiny naturally?
Yes, apple cider vinegar makes a great natural shine-boosting rinse. After shampooing, rinse your hair with a mixture of 1 part vinegar to 2-3 parts water. Let sit a few minutes before rinsing out. Use this treatment 1-2 times per week.
References
https://www.healthline.com/how-to-get-shiny-hair
https://www.treehugger.com/tips-techniques/5-natural-ways-get-shiny-hair-4868623
https://www.instyle.com/beauty/hair/tricks-shiny-hair
https://www.mindbodygreen.com/articles/how-to-get-glossy-hair-without-trying-hard
https://www.stylecraze.com/articles/how-to-get-super-shiny-hair/#gref