Having smooth, sleek, and shiny hair is often seen as the epitome of health and beauty. However, for those cursed with perpetually dull and dry hair, achieving that coveted glossy mane can seem impossible. Luckily, with the right tips for shiny hair, you can transform your tresses from damaged to dazzling.
In this comprehensive guide, we will share expert-approved methods for adding shine along with tricks to achieve salon-worthy brilliance from the comfort of your home and give you 8 tips for shiny hair. With a commitment to nurturing your hair, anyone can attain luminous locks that turn heads. Read on to uncover the secrets to unlocking next-level shine for your driest hair yet.
Expert Tips for Boosting Shine
The first step to shiny strands is establishing a strong foundation. Follow these professional recommendations for maximizing brightness right from the start:
Clarify buildup: Product residue, hard water minerals, and pollutants can lead to lackluster hair. Use a clarifying shampoo once a week to deeply cleanse and renew shine.
Rinse with cool water: Warm water opens the cuticle, while finish rinses with cold water and seal it shut for smoother, shinier hair.
Sleep on silk: Rough cotton pillowcases can cause friction leading to frizz and breakage. Opt for silk or satin pillowcases to minimize unwanted texture.
Eat shine-enhancing foods: Foods high in omega fatty acids like salmon, avocados, and walnuts nourish hair from the inside out for maximum shine.
Hairstylist Secrets for Smooth, Shiny Hair
Take your shine game up a notch with tips straight from the pros:
Condition with heat: Washing your hair with warm water but conditioning with hot water allows deeper conditioning penetration for smoother hair.
Layer on leave-in treatments: Spritz on leave-in treatments with nourishing oils or silicone-based shine serums as a priming basecoat before styling.
Try an avocado hair mask: The natural oils in avocado soak into damaged hair providing intense moisture for bouncy, luminous locks.
Tricks for Maximizing Shine
Go the extra mile for a glass-like gleam with these salon-level secrets:
Consider hair texture: Match shine products like oils and serums to your hair type. Fine hair benefits from lightweight serums while thick, coarse hair needs heavier oils.
Mist it on: Rather than rubbing in serums, lightly mist products onto your hair for weightless and even application.
Get a shine-boosting treatment: In-salon treatments like the Brazilian Blowout use a keratin formula to seal the cuticle for illuminating results.
Add dimension with color: Strategically placed highlights and lowlights break up color uniformity for fuller-looking hair with lots of shine.
Natural Remedies for Boosting Shine
For an all-natural glow try these home treatments harnessing food-based ingredients:
Avocado hair masks: The oleic acid, vitamins, and minerals in avocado nourish hair while adding glossy shine.
Coconut oil: The lipid content and fatty acids in coconut oil penetrate the hair shaft for deep hydration and sheen.
Apple cider vinegar rinse: Rinsing hair with a 1:1 dilution of ACV and water balances pH, smooths cuticles, and boosts shine.
Keratin treatment: Make a smoothing treatment using coconut oil, aloe vera, and keratin protein for a frizz-free gloss.
Shiny Hair Hacks from the Pros
Take a page from expert stylists with these under-the-radar tips for maximizing shine:
Use your dryer's cool setting: Blast hair with the cooler setting on your hairdryer to smooth down the cuticle and reflect light.
Prep with a primer: Apply a dense primer mask before heat styling to create a smooth, glistening base.
Make a shampoo cocktail: Mix your shampoo and conditioner together then apply to hair for extra moisture and multi-dimensional shine.
Just as important as achieving glossy locks is maintaining them. Follow these guidelines for prolonging the shine between washes:
Limit hair washing: Shampooing less frequently preserves your hair's natural oils keeping it shiny and healthy.
Choose the right shine spray: Lightweight shine sprays with oils reflect light without weighing hair down like traditional hairspray.
Balance washing and moisture: Nourish hair between washes with masks and silicone-free oils to prevent dryness and dullness.
Additional Tips for Maximizing Shine
With these additional tricks, you can take your hair from simple shine to spotless sparkle:
Deep cleanse weekly: Combine 1 part each apple cider vinegar and lemon juice with 2 parts water for a weekly deep cleansing scalp and hair treatment.
Two-minute brush out: Brush hair thoroughly for 2 minutes to evenly distribute natural oils from the scalp to ends for effortless light reflection.
Use dry conditioner: These lightweight powder conditioners absorb oil at roots and condition ends for touchably soft, static-free shine.
Stylist-Recommended Shiny Hair Products
To keep your gloss game strong, be sure you are using the right high-quality products recommended by experts:
Moisturizing shampoo & conditioner: Invest in a hydrating formula tailored to your hair type and texture for healthy, responsive hair.
Weekly shine treatments: Give hair an extra gloss boost with at-home shine mask treatments.
Heat protectant spray: Shield hair from styling damage causing dullness with a lightweight heat protectant.
Conclusion
With the proper hair care regimen and shine-enhancing techniques, you can completely transform the look of your hair from lackluster to luminous. Although genetics do play a role, with commitment to these tips your driest, dullest hair can achieve salon-worthy radiance and brilliance. Make waves, flaunt flawless shine, and turn heads with hair that looks as healthy and vibrant as you feel.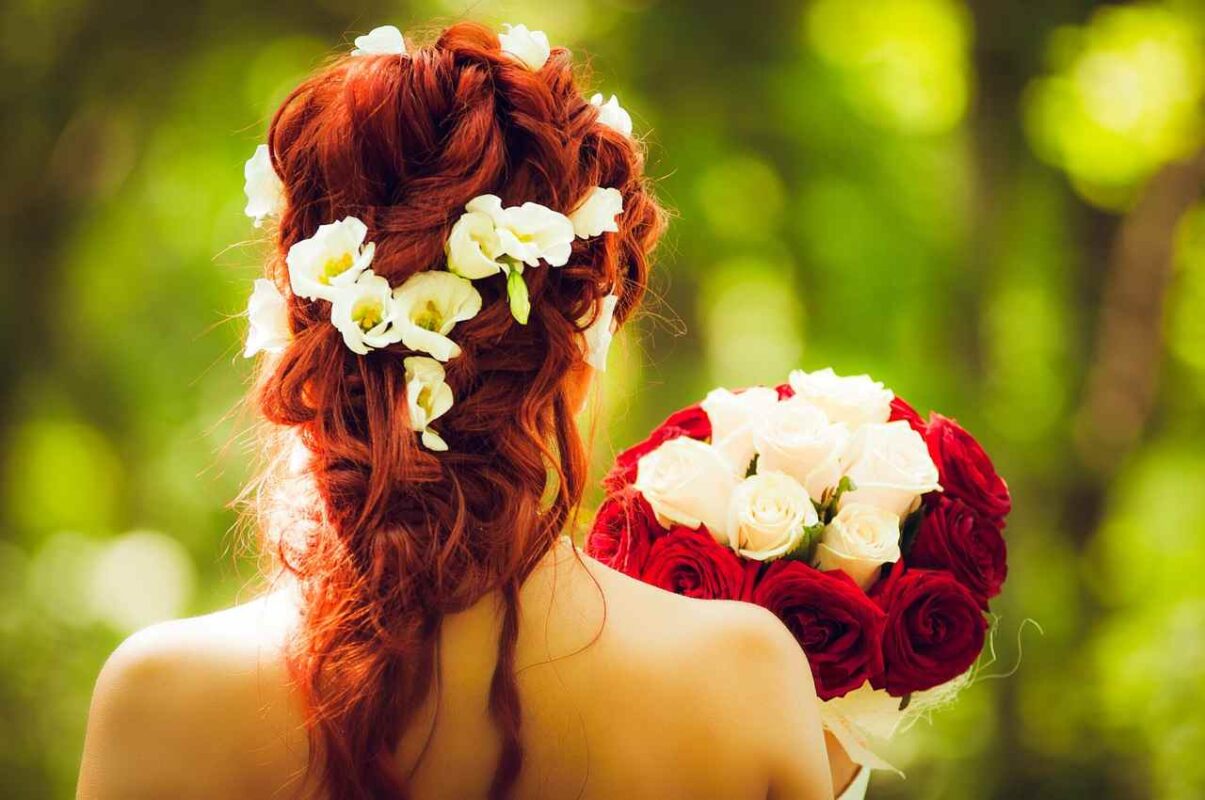 FAQS
How can I add shine to my dry hair naturally?
Some natural ways to add shine include using apple cider vinegar rinses, coconut oil treatments, and avocado best hair masks. Brushing your hair thoroughly can also help distribute natural oils and boost shine. Limiting shampoo use and avoiding heat styling are other tips for shiny hair.
What are some home remedies to make hair glossy and shiny?
Home remedies like olive oil masks, aloe vera gel, and eggs can help condition hair and seal the cuticle for increased shine. Making your own flaxseed gel or using mayonnaise hair treatments are also inexpensive homemade options.
Which hair care products are best for adding shine to dry hair?
Look for hydrating shampoos and silicone-free conditioners to replenish moisture. Argan oil, Moroccan oil, and keratin serums can smoothly coat strands and reflect light. Heat protectants and shine sprays are other products that boost glossiness.
Are there any specific best hair masks or treatments for dry and dull hair?
Deep conditioning masks containing oils like jojoba, coconut, or olive oil can penetrate dry hair and leave it soft and let the hair shiny natrually. Pre-wash hot oil treatments are also great for extremely dry or damaged hair needing intense moisture.
Can I use oils like coconut oil or argan oil to add shine to my hair?
Yes, natural oils like coconut, argan, almond, and olive oils are excellent options for adding hydration and shine to dry hair. Focus the oils on mid-lengths and ends and avoid roots which can look greasy.
How often should I use hair serums or shine-enhancing sprays?
Serums and shine sprays can be used lightly as needed between washes. Avoid overusing them or applying too heavily as product buildup can make hair look limp or greasy over time.
What dietary changes can help improve the shine and health of my hair?
Foods high in omega-3 fatty acids like salmon, walnuts, and avocados promote scalp health and boost shine. Iron sources like spinach and vitamin C foods like citrus can enhance shine too. Staying hydrated is also key.
Are there any salon treatments that can add shine to dry hair?
Salon options like Brazilian Blowouts, keratin treatments, deep conditioning add-ons, and glossing glazes can help smooth and seal the cuticle for long-lasting shine on damaged hair.
How can I protect my hair from damage and maintain its shine?
Avoid overwashing, heat styling, and chemical processing to prevent damage leading to dull locks. Use a heat protectant before hot tools, a shower filter to minimize mineral buildup, and sleep on a silk pillowcase.
Are there any specific hairstyles or styling techniques that can enhance hair shine?
Blow-drying hair with a paddle brush can help smooth the cuticle and boost shine. Styling hair straight or keeping braids/ponytails loose helps light reflect, while tight styles can dull hair. Finishing with a shine spray adds gloss.
Reference
https://www.birchbox.com/magazine/article/9-tips-to-shiny-glossy-hair
https://www.healthline.com/health/beauty-skin-care/how-to-get-shiny-hair
https://www.thehealthy.com/beauty/hair/shiny-hair-tips/
https://www.stylecraze.com/articles/natural-ways-to-give-your-hair-perfect-shine/