Glossy, shiny hair is universally desired. There's just something about locks that shine and shimmer under the light that makes hair shiny naturally and full of life. While professional salon gloss treatments can give you that shiny boost, they can also be time-consuming and expensive. Luckily, there are ways to achieve salon-worthy shine right from the comfort of your home using DIY hair gloss treatments.
What is a DIY Hair Gloss Treatment?
A DIY hair gloss treatment is a temporary coating applied to the hair to add shine and smoothness. Hair gloss contains ingredients that help seal the cuticle and reflect light, creating the appearance of glossy hair. Unlike conditioners that penetrate the hair, glosses remain on the exterior of the strands to deliver an instant boost of shine.
Benefits of DIY hair gloss treatments:
Adds vibrancy and shine
Smoothes hair texture
Reduces frizz and flyaways
Protects hair from environmental damage
Temporarily strengthens and repairs hair
Enhances color, especially for color-treated hair
Easy, affordable and convenient at-home application
DIY Hair Gloss Ingredients
Some of the most common natural ingredients used in DIY hair gloss recipes:
Coconut oil – Penetrates the hair shaft to add moisture and shine from within
Avocado – Full of vitamins and fatty acids that leave hair smooth and silky
Honey – Seals in moisture, conditions hair and adds luminosity
Olive oil – Softens hair and gives it a glossy finish
Banana – Provides hair with hydration and nutrients for extra shine
Yogurt – The proteins help strengthen and repair hair damage
Mayonnaise – Works as an intense conditioning treatment for hair
Gelatin – Temporary thickening properties give fullness and shine
Beetroot – Rich in vitamins and antioxidants that boost hair health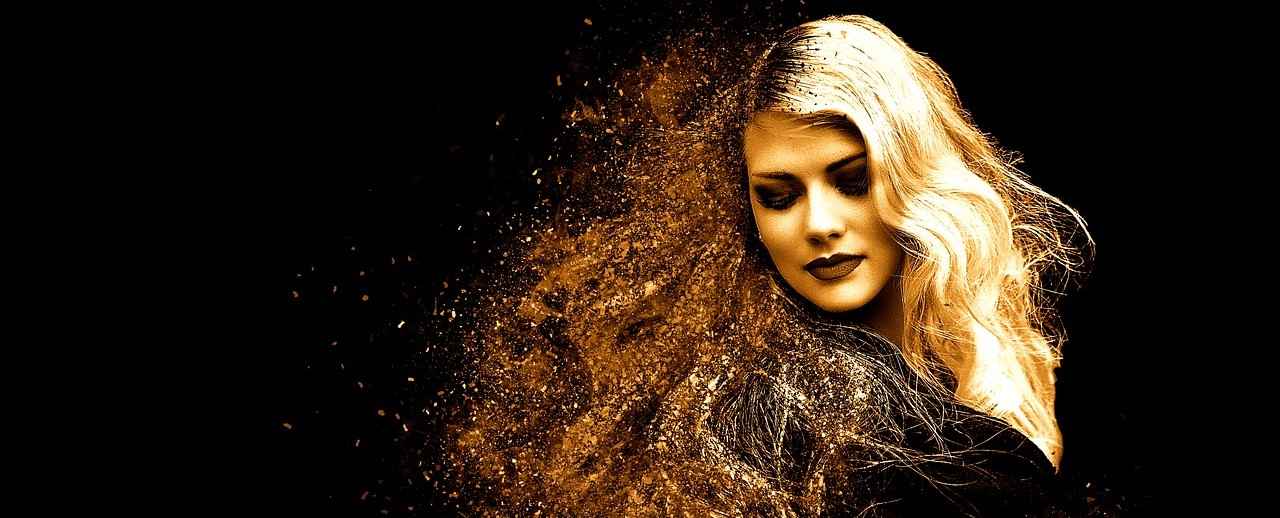 How to Apply a DIY Hair Gloss Treatment
Follow these steps for applying an at-home hair gloss:
Shampoo and towel dry hair – Remove any dirt, oil or product buildup. Hair should be damp but not soaking wet before applying the gloss.
Prepare gloss mixture – Combine preferred ingredients based on your hair goals. Mix together thoroughly. The texture should be smooth and spreadable.
Section hair – Work in sections for easy application and even coverage. Clip back top layers.
Apply gloss – Using your fingers or a tint brush, coat the gloss generously from roots to ends. Ensure complete saturation.
Let sit – Allow gloss to absorb for 15-30 minutes. Put on a shower cap to retain heat and allow deeper penetration.
Rinse out – Rinse thoroughly with cool water until the gloss is removed. Shampoo again if needed.
Style as usual – After towel drying, style hair as desired. The gloss treatment will make hair more manageable and easier to style.
For added shine benefits, use a blow dryer on a cool setting to seal in the gloss.
Avoid getting gloss on the scalp to prevent buildup and oiliness.
Apply gloss to towel-dried hair for better absorption compared to soaking wet hair.
For deeper penetration, wrap hair in a towel or shower cap after applying the gloss.
Opt for glass, ceramic or plastic application tools instead of metal ones. Metal can interact poorly with some ingredients.
Store the unused gloss mixture in an airtight container in the fridge for up to 5 days.
Maintaining Glossy Hair Between Treatments
Use the Best shampoo for shiny hair once a week to remove residue and buildup.
Incorporate a deep conditioning hair mask into your routine for added moisture.
Limit heat styling to reduce damage to the hair cuticle over time.
Use cooler temperature settings if using hot tools. Always apply a heat protectant.
Reduce friction by handling hair gently, using soft brushes and pillowcases.
Use an anti-frizz serum or argan oil for added surface shine.
Protect hair from wind, sun exposure and chlorine which can dry out hair.
Professional vs DIY Hair Gloss
Professional Salon Gloss
Pros
Long-lasting results
Even application
Customized formulation
Cons
More expensive
Time-consuming salon visits
Harsher chemicals
DIY Home Gloss
Pros
Affordable
Convenient
Natural ingredient options
Customizable for your hair
Cons
Shorter lived results
Potentially messier application
Can take some trial and error
For most people, DIY hair gloss provides excellent shine and conditioning without a big investment. However, those wanting very long-term results or working with chemically treated hair may benefit more from professional glossing services.
DIY Hair Gloss Recipe Ideas
For Dry/Damaged Hair:
1 mashed avocado
1 tablespoon olive oil
1 tablespoon honey
2 tablespoons coconut milk
For Added Volume:
1 small banana, mashed
1 egg
1 tablespoon coconut oil
2 tablespoons yogurt
For Color Protection:
1 tablespoon flaxseed gel
2 tablespoons aloe vera gel
1 teaspoon vegetable glycerin
1 tablespoon honey
For Curly Hair:
1 tablespoon argan oil
1 tablespoon coconut oil
1 mashed banana
2 tablespoons coconut cream
The Takeaway
Achieving salon-quality glossy hair is possible right in your own glossy hair home remedies with DIY hair treatments. Using natural, nourishing ingredients, these glosses provide an easy and affordable way to smooth frizz, amp up shine, and give you gorgeous, healthy-looking locks. Give it a try – your hair will thank you!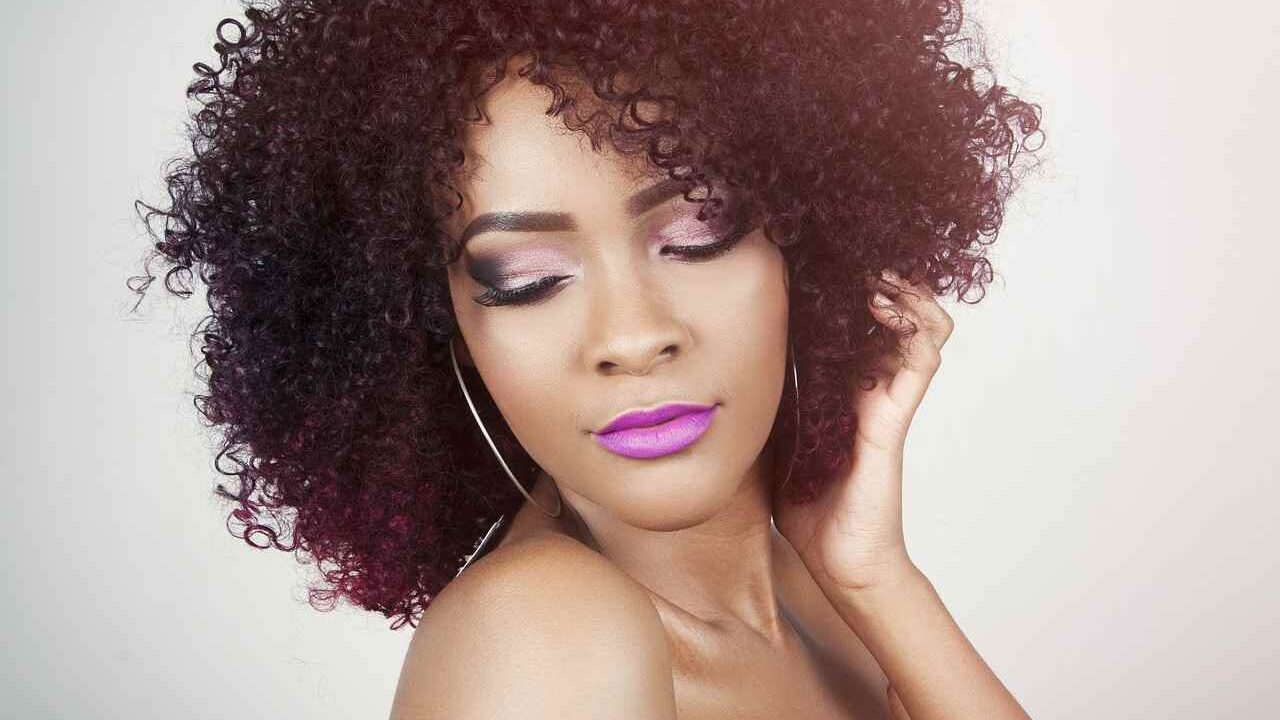 FAQs
How often can I use a DIY hair gloss treatment?
Every 1-2 weeks is recommended. Using gloss too frequently can lead to buildup and greasiness.
Does DIY hair gloss damage hair?
No! When formulated properly with natural ingredients, DIY glosses are safe for all hair types. Always do a patch test first.
How long does the shine last?
DIY hair gloss results will last 2-4 shampoos. Professional salon glosses can maintain a shine for 4-6 weeks.
Can I use gloss on color treated hair?
Yes, glosses are great for enhancing color vibrancy and shine on Shiny hair after coloring. Opt for more moisturizing ingredients.
Does hair gloss repair damage?
It provides a temporary effect of smoother, shinier hair but does not permanently repair the damage. Use as part of an overall hair health regimen.
How do DIY hair gloss treatments work?
DIY hair glosses work by coating the outer layer of the hair strands to smooth the cuticle and add temporary shine. The ingredients act as a conditioning agent that reflects light for an ultra-glossy finish.
What are the benefits of using DIY hair gloss treatments?
Benefits include added shine and vibrancy, smoother hair texture, minimized frizz, enhanced color, protected hair from damage, easy at-home application, and affordable cost compared to salon treatments.
Are DIY hair gloss treatments safe for all hair types?
Yes, DIY hair glosses are generally safe when formulated properly using natural ingredients. However, it's always wise to do a patch test before the full application to check for any irritation. Avoid getting gloss on the scalp.
Can I achieve salon-quality shine with DIY hair gloss?
Absolutely! Choosing the right ingredients and following the proper application techniques can give you gorgeous, glossy hair with Loads of shine. DIY glosses provide an easy at-home alternative to pricey salon treatments.
How often should I use DIY hair gloss treatments?
Limit DIY hair gloss to once every 1-2 weeks at most. Using it too frequently can lead to product buildup and greasy, limp hair. Most people find that a biweekly gloss provides enough shine without going overboard.
Reference
https://www.shape.com/lifestyle/beauty-style/hair-gloss-treatment-at-home
https://cleanbeautycoach.com/how-to-do-hair-glossing-at-home/
https://www.harpersbazaar.com/uk/beauty/hair/a28322552/how-to-get-glossy-hair/
https://www.harpersbazaar.com/uk/beauty/hair/a28322552/how-to-get-glossy-hair/
https://www.beautyskeptic.com/2014/05/28/at-home-diy-hair-glaze/