Coloring your hair can leave it looking vibrant and refreshed. However, without proper care, colored hair can quickly become dull, dry, and lackluster. Maintaining shine and vibrancy in color-treated hair requires diligent hair care and protection. In this guide, we'll provide tips from experts on how to keep hair looking its best after coloring.
Table of Contents
Why Post-Coloring Hair Care Matters
When hair is colored, the cuticle layers are opened to allow the dye molecules to deposit into the cortex. This leaves hair more vulnerable to damage.
Colored hair lacks the natural oils that help keep hair strong. The coloring process strips hair of these oils.
UV exposure, heat styling, hard water minerals and other factors can cause the color pigments to fade faster.
Using the wrong products can dry out colored hair, making it prone to brittleness and breakage.
Following a hair care routine designed for color-treated hair is crucial for preventing color fading and maintaining the health and shine of hair after dyeing.
Choosing Products for Color-Treated Hair
Shampoos and conditioners formulated for color-treated hair are a must. These contain ingredients to seal the hair cuticle, protect color and deliver extra moisture.
Limit washing to 2-3 times per week max. Frequent shampooing strips color-safeguarding oils.
Leave-in treatments add an extra layer of conditioning and protection. Apply from mid-shaft to ends.
Look for formulas free of sulfates, parabens, silicones, and alcohol as these can be drying or damaging.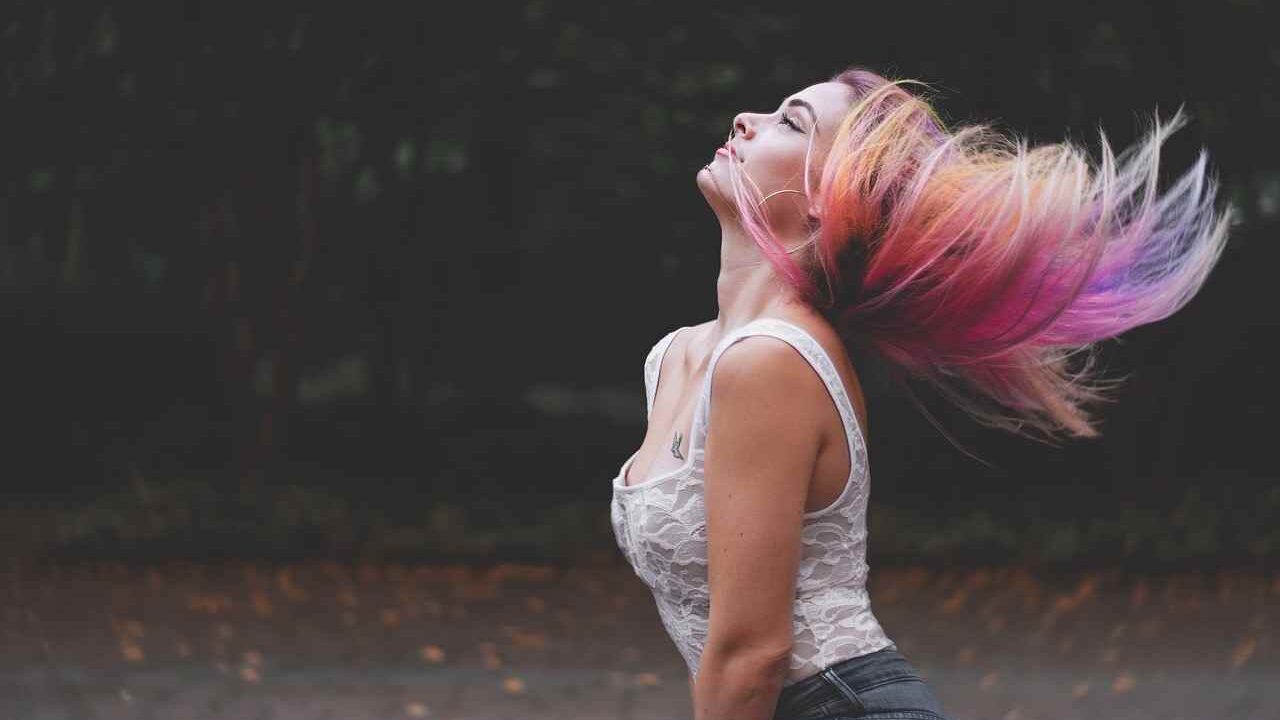 1. Hydrate and Moisturize
Hydrating and moisturizing is key for color maintenance and shine. Hair lacking moisture is prone to dullness and breakage.
Oils and serums boost hydration levels and give hair a glossy finish. Argan, coconut and macadamia oils are great options. Apply a few drops before styling.
Deep conditioning masks provide an intensive moisture treatment. Use weekly or bi-weekly.
2. Protect from Heat
Frequent use of hot styling tools can cause color fade and leave hair looking fried.
Before heat styling, apply a heat protectant. These contain polymers that act as a barrier against damage.
When blow drying, use the cool shot button to seal the cuticle and boost shine.
Limit the use of curling irons, straighteners and other hot tools to avoid unnecessary damage.
3. Shield Against UV Rays
Sun exposure can speed up color fading. The UV rays break down color pigments.
Hats, scarves and other head coverings limit sun exposure for protected strands.
UV-blocking hair products provide an added layer of protection from sun damage. Look for ones containing UV filters.
Don't wash color-treated hair and then immediately head into the sun. Hair is most vulnerable to fading when wet.
4. Treat with Restorative Masks
Weekly reparative best hair masks strengthen strands and counteract dullness.
Opt for restorative formulas with nourishing oils, keratin and hyaluronic acid.
Apply all over and leave on for 10+ minutes before rinsing out. The longer the better.
For deeper conditioning, wrap hair in a towel soaked in warm water after applying the mask.
5. Rinse with Cool Water
Rinsing with cool water helps seal the cuticle for enhanced shine.
Warm water opens the cuticle, causing the color to fade faster. Finish rinses with a burst of cool water.
Limit time in the shower to 5 minutes max. The longer hair is wet, the more vulnerable color is to wash out.
DIY Shine Treatments for Home
Heat oils like coconut, olive, or avocado for an intensive hot oil treatment and apply to damp hair. Wrap hair and allow the oils to penetrate for 30+ minutes before washing out. Leaves hair shiny naturally.
Apple cider vinegar rinses boost shine. Mix 1 tbsp apple cider vinegar with 1 cup water. Rinse hair with solution after shampooing and condition as normal. The acetic acid gives hair extra luster. It is also a good way to get glossy hair home remedies.
| Shine Benefits | Method |
| --- | --- |
| Hot Oil Treatment | Heat oils and apply generously to damp hair. Wrap and let sit 30+ minutes before washing out. |
| Apple Cider Vinegar Rinse | Mix 1 tbsp apple cider vinegar with 1 cup water. Rinse hair after shampooing. |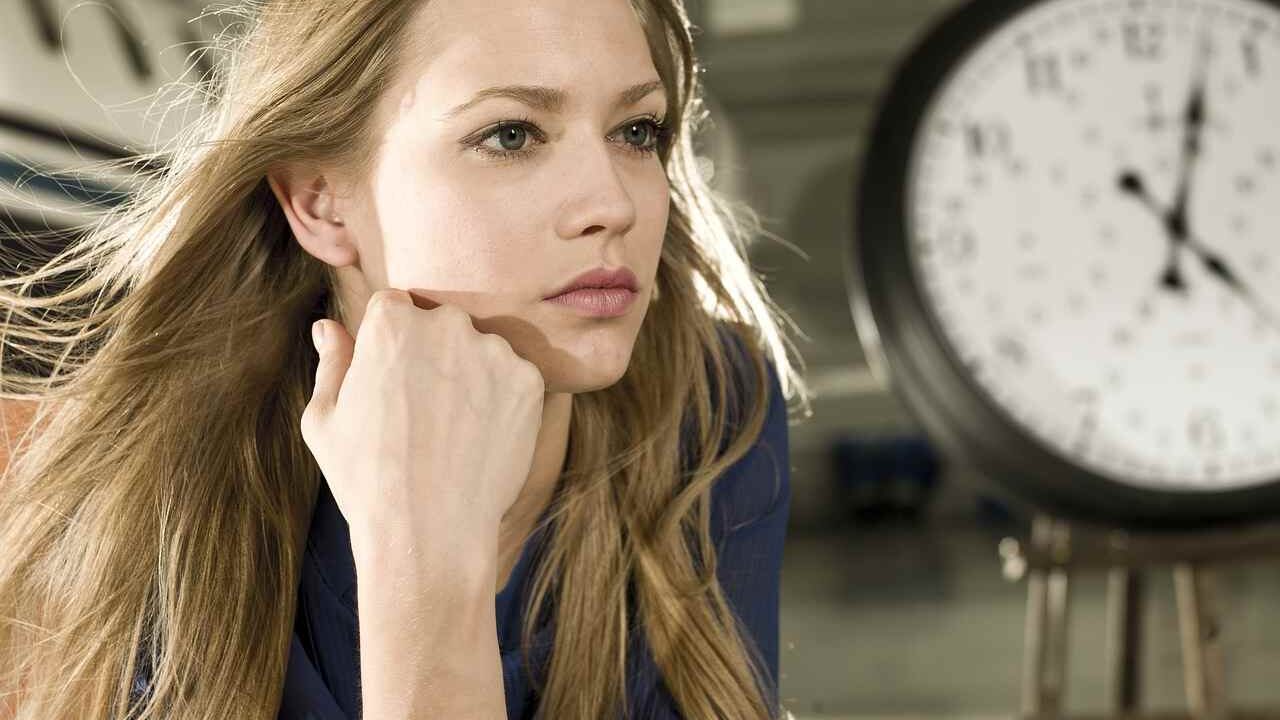 Best Practices for Post-Coloring Care
Avoid rubbing or scrubbing hair vigorously with a towel. This causes cuticle damage and color fade. Gently blot hair instead.
Use a pre-wash mineral removal treatment weekly. This prevents hard water mineral buildup that can dull hair.
Sleep on a satin pillowcase. Cotton pillowcases are absorbent and can leach moisture from hair as you sleep.
Limit use of elastic hair ties. Tight ponytails and buns pull on the delicate strands around the hairline.
Get a trim every 6-8 weeks to snip away split ends before they travel up the hair shaft.
Additional Tips for Maximizing Shine
Switch to a shampoo and conditioner system designed for maximizing shine in color-treated hair. Look for formulas containing oils, silicones or light reflectors.
On days when hair seems lackluster, use a clear glossing treatment for an instant shot of shine. These help smooth the cuticle.
Try a different styling technique like waves or curls to add shape and shine. Changing up your style can refresh the look of color.
Caring for Different Hair Types
Curly hair needs extra moisture to maintain color vibrancy and shine. Use a deep conditioner for coils weekly and seal in moisture with a curl cream.
For straight, fine hair prone to oiliness, use a gentle shampoo. Rinse with cool water and apply serum just to the mid-shafts and ends to avoid roots getting greasy.
Dry, thick or wavy hair benefits from regular hydrating masks and overnight oil treatments. Reduce washing and avoid heat styling to prevent excessive dryness.
In Summary
Caring for color-treated hair requires diligence but the payoff is long-lasting, luminous locks. Protect hair from UV rays, heat damage and overwashing. Hydrate and condition hair adequately by using formulas made for color-treated hair. Implement a routine focused on retaining moisture and safeguarding your investment in professional coloring services. With proper maintenance, you can rock vibrant healthy and shiny hair for weeks post-coloring.
FAQ
How often should I wash colored hair?
It's best to limit washing color-treated hair to 2-3 times per week at most. Washing less frequently helps prevent the color from fading quickly.
What shampoos are best for color-treated hair?
Look for a shampoo specifically formulated for color-treated hair. These are sulfate-free and gentle cleansers that won't strip color. Some top options are Olaplex No.4 Shampoo, Pureology Strength Cure Shampoo, and Redken Color Extend Shampoo.
Can I use hot styling tools on colored hair?
You can use hot tools like blow dryers, curling irons and straighteners but be sure to apply a heat protectant product first. This helps prevent fading and damage from heat styling. Also, limit use to 1-2 times per week.
How do I prevent fading of hair color?
Wash hair less often, use color-safe shampoo and conditioning products, apply UV-protecting products before going in the sun, limit use of hot styling tools, and rinse hair with cool water. This helps lock in color and prevent fading.
Are there natural remedies to maintain hair shine post-coloring?
Yes! Making your own hot oil treatment with oils like coconut, olive or avocado is an excellent natural shine booster. Apple cider vinegar rinses also enhance shine and smooth the hair cuticle.
References
"How To Keep Hair Strong & Shiny After Dyeing." Refinery29.
"The Ultimate Guide to Caring for Color-Treated Hair." Vogue.
"How to Keep Your Hair Healthy After You've Dyed It at Home." Allure.
"17 Tips To Take Care Of Colored Hair At Home." Stylecraze.
"6 Hair Care Tips For COLOURED Hair At Home For Silky …" Howcast.
"How to Soften Hair After Dyeing: 14 Steps (with Pictures)." wikiHow.
"How to Fix Dry, Dull Hair & Get Your Luster Back." Madison Reed.
"How to Keep Your Hair Color Shiny and Vibrant." Walter Claudio Salon.
"12 Tips on How to Care for Colored Hair." Wella.
"15 Tips on How to Get Shiny Hair." L'Oreal Paris.
"10 Tricks to Get the Shiniest, Glossiest Hair of Your Life." InStyle.
"Washing Hair After Coloring: Everything You Need to Know." All Things Hair.
"Top 10 tips to keep coloured hair healthy." Yes Madam.
"7 Simple Hair Habits That Can Help Maintain Your Haircolor." pureology.com.
"7 Ways To Take Care Of Coloured Hair And Keep It Radiant." NDTV Swirlster.
"Post-Hair Coloring Tips: How To Care For Colored Hair." Paradyes.
"How to Care for Hair that is Dyed – Hair Color." Garnier.
"7 simple tips for how to make hair dye last longer." Amika UK.
"Hair Dye Fading: 7 Products That Keep My Hair Vibrant." SELF.
"How Do You Keep Dyed Hair Healthy?" Better Not Younger.
"How to Maintain Long-Lasting, Vibrant Color." johnfrieda.com.
"How to Restore Color Damaged Hair Back to Healthy." st. tropica.
"How to Take Care of Coloured Hair." BeBeautiful.
"All the Best Kept Secrets on How to Take Care of Coloured Hair." BeBeautiful.