Having shiny and glossy hair is often seen as a sign of health and beauty. The right shampoo can make a big difference in helping your hair look its best by enhancing natural shine. With so many options on the market, it can be tricky to determine what is truly the best shampoo for shiny hair. This guide covers the key factors to consider when selecting a shampoo for optimizing hair shine naturally.
Table of Contents
Why Shampoo Matters for Shiny Hair
Choosing a shampoo formulated to increase shine can ensure your hair looks its most radiant. Sulfate-free shampoos are ideal as they don't strip hair of natural oils that impart shine. Opt for shampoos with nourishing ingredients like:
Coconut oil – Penetrates hair shaft for deep hydration
Argan oil – Repairs damage and protects hair
Aloe vera – Soothes hair and adds moisture
Keratin – Strengthens and smoothes hair cuticles
For color-treated hair, a color-safe formula helps retain vivid color and shine. Avoid shampoos with harsh detergents that could fade color.
Using a shampoo made for your hair type and concerns twice a week is ideal for cleaning hair without over-washing. Proper shampooing techniques enhance shine – focus on massaging scalp and roots rather than harshly scrubbing lengths.
Top Shampoo Picks for Shiny Hair
SheaMoisture Curl and Shine Coconut & Hibiscus Shampoo
This shampoo cleanses hair gently with coconut and neem oil. It smooths the cuticle and adds hydration for bounce and shine. The formula is color-safe and suits all hair types including curly, thick, and dry hair.
Biolage Sugar Shine Shampoo
Ideal for color-treated hair, this shampoo is sulfate-free and gently removes buildup. It contains lemon zest extract to boost shine and leaves hair soft without weighing it down. Use it 2-3 times weekly for optimal color protection and shine enhancement.
Aveeno Apple Cider Vinegar Shampoo
With a gentle apple cider vinegar blend, this shampoo balances hair's pH for a healthy scalp and glossy locks. It's sulfate- and silicone-free making it suitable for color-treated hair. For best results, follow with the matching conditioner.
Olaplex No.4 Bond Maintenance Shampoo
Olaplex's innovative bond-building technology repairs broken bonds that cause dullness. It dramatically increases shine, smoothness, and manageability. Use it 2-3 times per week for stronger strands with maximum shine.
Kérastase Elixir Ultime Shampoo
This luxurious shampoo has a sublime fragrance and indulgent formula. Four high-performance oils nourish hair leaving it incredibly soft and shiny. It's ideal for dry, dull hair in need of hydration and radiance.
Color Wow Dream Coat Supernatural Shampoo
Dream Coat uses a unique technology to create a glossy finish even on color-treated hair. It provides UV protection, reduces frizz, and leaves behind a high shine. The lightweight formula makes hair silky and smooth.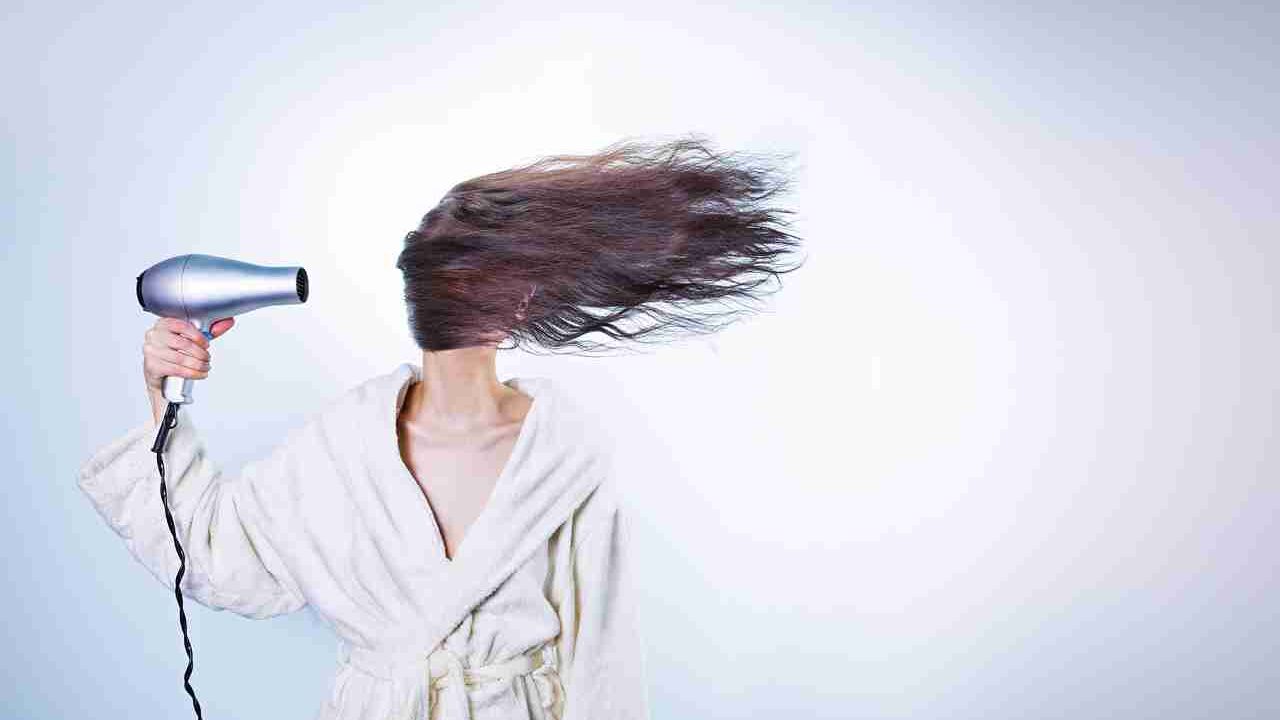 Focus shampoo at roots – Avoid harsh scrubbing on lengths and ends which can cause damage.
Limit washing to 2-3 times per week – Over-washing can strip hair of oils leading to dryness and dullness.
Shampoo first, then condition – Shampoo cleans hair so the conditioner can better penetrate and moisturize.
Rinse thoroughly – Leftover shampoo residue on hair can diminish shine. Rinse well with cool water.
Apply conditioner mid-lengths to ends – Conditioner softens and detangles hair for extra shine and manageability.
Use a wide-tooth comb post-shower – This minimizes breakage or frizz from brushing wet hair.
Limit heat styling – Allow hair to air dry when possible and use a heat protectant to prevent damage.
Additional Tips for Healthy, Shiny Hair
Eat a balanced diet rich in omega-3s and antioxidants for strong, shiny hair.
Stay hydrated by drinking plenty of water to help hair retain moisture.
Use a boar bristle brush to evenly distribute scalp oils along hair strands.
Try an overnight hair mask 1-2 times per week to treat damaged hair.
Get regular trims to remove split ends which can cause frizz and dullness.
Protect hair from sun, wind, and chlorine damage when outdoors to maintain shine.
Conclusion
Achieving gorgeous, glossy locks is simple with the right shampoo and hair care regimen. Look for formulas that hydrate, strengthen, and smooth hair without stripping natural oils. Limit washing to a few times weekly, condition adequately, and protect hair from heat damage. With some trial and error, you can discover your perfect shine-enhancing shampoo. A few easy techniques and a commitment to hair health will have your tresses looking salon-fresh shiny every day.
Table summarizing key shine-boosting shampoo features:
| Shampoo | Key Features |
| --- | --- |
| Shea Moisture Coconut & Hibiscus | Hydrating, color-safe, suits all hair types |
| Biolage Sugar Shine | Color-protection, lightweight shine enhancement |
| Aveeno Apple Cider Vinegar | Balances pH, sulfate-free for color-treated hair |
| Olaplex No. 4 Bond Maintenance | Repairs bonds for dramatic shine improvement |
| Kérastase Elixir Ultime | Hydrating, color-safe, and suits all hair types |
| Color Wow Dream Coat | UV protection, frizz reduction, high gloss |
In summary, picking the right shampoo for your hair type and concerns is key to optimizing shine. Look for nourishing ingredients suited to your hair, color-safe formulas if needed, and formulas that smooth and hydrate hair. Follow with an adequate conditioner, protect hair from damage, and maintain hair health for sustained glossy locks. With this comprehensive guide, you now have the knowledge to select your new favorite shine-boosting shampoo.
FAQ
What ingredients enhance hair shine?
Some top ingredients to look for include oils like argan, coconut, and avocado oil. These nourish hair and add gloss. Keratin, biotin, and proteins also smooth and strengthen hair cuticles for light reflection. Botanical extracts like chamomile, ginseng, and lemon can boost shine too.
How often should I wash my hair for optimal shine?
Washing hair every 2-3 days is ideal for most hair types. Too frequent washing can strip oils and cause dryness. But insufficient washing allows product and oil buildup. Find the right balance for your hair type and style. Those with very dry or very oily hair may need to adjust the washing frequency.
Can certain shampoos cause hair to lose its shine?
Harsh shampoos with sulfates and detergents can remove too much natural oil and damage hair over time leading to dullness. Opt for a gentle, sulfate-free formula. Also, avoid over-washing and use a conditioner to prevent dry, lackluster hair.
Are sulfate-free shampoos better for shiny hair?
Yes, sulfate-free shampoos are typically best for maximizing shine. They cleanse hair gently without stripping beneficial oils that make hair look glossy. Sulfates can cause dryness and damage resulting in dull hair.
Can I use homemade remedies to achieve shiny hair?
Yes, treatments like olive oil best hair masks, apple cider rinses, and coconut oil Pre-shampoo treatments can temporarily boost shine. But for lasting results, a high-quality shampoo and conditioner formulated for shine is recommended. Glossy hair home remedies can be helpful additions to your hair care routine.
Reference
www.haireveryday.com – Expert insights on shiny hair care.
www.stylecraze.com – Comprehensive guide to hair shine and care.
www.elle.com – Expert recommendations for achieving shiny hair.