Hair loss can be distressing and depressing, but there are solutions to get your hair back. This comprehensive guide covers causes, treatments, prevention tips, and real-life success stories to equip you with effective remedies for robust hair regrowth.
Table of Contents
Introduction
Hair loss, also known as alopecia, refers to the thinning and shedding of hair from the scalp or body. It is extremely prevalent, with around 80 million men and women suffering from noticeable hair loss in the United States alone.
For many, hair loss can significantly damage self-esteem and lead to issues like social anxiety and depression. The good news is that for the majority of sufferers, it is possible to stop hair loss and regrow hair through medical treatments, natural remedies, and lifestyle changes.
Causes of Hair Loss
To find the right solution, it's important to understand what's causing hair to fall out in the first place. Here are some of the key reasons:
Genetic Factors
Also known as androgenetic alopecia, this is the most common cause of hair loss. Those with a family history are more susceptible. Hair follicles possess androgen receptors that can cause them to shrink over time.
Hormonal Imbalance
Hormones like testosterone, estrogen, and thyroid hormones impact hair growth cycles. Fluctuations can disrupt healthy cycles and cause excessive shedding.
Medical Conditions
Health issues like alopecia areata, scalp infections, skin disorders, lupus, and anemia are associated with hair loss. Autoimmune disorders can also attack hair follicles and prevent growth.
Stress and Lifestyle
High stress, crash dieting, nutrient deficiencies, harsh hair treatments, and medications can interrupt growth cycles and lead to shedding.
Types of Hair Loss
There are different classifications of alopecia based on appearance and cause:
Androgenetic alopecia: This genetic pattern hair loss can start as early as puberty. It affects the hairline and top of the scalp.
Telogen effluvium: Acute shedding caused by stress, pregnancy, medication, fever, etc. It usually resolves within 6 months.
Alopecia areata: Patchy hair loss resulting from an autoimmune disorder. Hair regrows in around a year.
Traction alopecia: Hair thinning caused by too tight hairstyles like braids or cornrows.
Anagen effluvium: Rapid shedding that can occur after chemotherapy. Usually temporary.
Medical Treatments
If hair loss persists, see a dermatologist to determine the cause and explore medical treatment options:
Minoxidil (Rogaine): Topical solution that can stimulate growth and prevent further loss. Works for both sexes.
Finasteride (Propecia): Oral medication to treat male pattern baldness by reducing DHT levels.
Hair transplantation: Surgical hair restoration technique that redistributes DHT-resistant follicles.
Low-level laser therapy (LLLT): Promotes cellular activity and growth using light-emitting diodes.
Platelet-rich plasma (PRP) therapy: Reinjecting patient's own enriched plasma to stimulate hair follicles.
These proven treatments can effectively re-grow hair when applied correctly and consistently over time. Discuss benefits and expectations with a doctor.
Natural Remedies
For milder cases, natural remedies may provide some benefit:
Dietary tips: Ensure adequate protein, iron, zinc, vitamins (A, B, C, D, E), and omega-3s.
Scalp massages: Improves blood circulation and stimulates follicles. Use essential oils.
Essential oils: Rosemary, peppermint, lavender contain compounds that enhance growth.
Herbal supplements: Saw palmetto, ginseng, ginkgo biloba, stinging nettle may aid hair health.
Aloe vera and onion juice: Contains enzymes and sulfur compounds to potentially stimulate follicles.
While not as potent for regrowth, these remedies can contribute to a healthy scalp and stronger strands.
Lifestyle Changes
Our day-to-day habits significantly influence hair health. Try these adjustments:
Manage stress through yoga, meditation, counseling, or other tactics. High cortisol impairs growth.
Avoid too tight hairstyles, harsh dyes, blow drying, bleach, perms, and heated styling tools.
Engage in scalp-healthy habits like shampooing less frequently, using conditioner, and silk pillowcases.
Quit smoking, as toxins restrict blood flow and oxygen to follicles.
Get sufficient sleep, as lack of sleep leads to increased stress hormones.
Exercise to improve circulation, but don't overtrain as it raises cortisol and testosterone.
Eat a balanced diet rich in hair-healthy nutrients like protein, iron, and zinc. Stay hydrated.
Preventing Hair Loss
Being proactive is key for prevention and early intervention:
Get regular check-ups to diagnose any underlying conditions early.
Start a proper hair care routine with gentle cleansing, moisturizing, and protective styling.
Reduce damage from braiding, chemical processing, blow drying, or heat styling.
Manage high stress levels through self-care practices like exercise, therapy, or mindfulness.
Balance hormones using medications, supplements, or dietary changes if levels are disrupted.
Catching and addressing hair loss early improves the chances of regrowth before extensive damage occurs.
Expert Advice and Tips
From Dermatologists:
"Minoxidil and finasteride together give the best results for androgenetic alopecia." – Dr. Sinha, Chicago
"Protect hair from sun damage and chlorine with a hat or leave-in conditioner." – Dr. Patel, NYC
"Sudden shedding could indicate telogen effluvium. Look for triggers like medication, diet, or high stress." – Dr. Chen, LA
From Trichologists:
"Try scalp massage with essential oils to improve blood flow to follicles." – Tina, trichology clinic.
"Make sure you aren't deficient in iron, B12 or zinc, as this can contribute to hair loss." – Priya, certified trichologist
Success Stories:
"I regained a full head of hair with Rogaine foam and laser treatments." – Matt, 33
"Reducing stress through yoga and cutting back harsh chemicals helped my hair regrow." – Leila, 27
"Just 6 months after starting finasteride and using leave-in conditioner, my hair looks thicker than ever." – Kunal, 42
Conclusion
Hair loss is a widespread concern, but the good news is that for many types, it is possible to stop and reverse with consistent effort. Whether you utilize medical treatments, natural remedies, lifestyle changes, or ideally – a combination, robust regrowth can be attained.
Stay positive through the process, as growth happens gradually. With expert guidance and the right solutions catered to your type of hair loss, you can restore your hair. Don't lose hope. Take action today to get your hair back!
FAQs
How can I prevent hair loss naturally?
Some tips to help prevent hair loss naturally include massaging the scalp regularly, avoiding tight hairstyles, reducing stress, eating a balanced diet rich in vitamins and minerals, and using mild shampoos and conditioning products. Natural oils like coconut, castor and amla oil may also help strengthen hair.
What are the common medical treatments for hair loss?
The most common medical treatments are minoxidil, finasteride, laser therapy, PRP injections, and hair transplantation surgery. These require a prescription or procedures done by a dermatologist. They have proven efficacy for androgenetic alopecia and other hair loss types when used consistently.
Are there any dietary tips to control hair fall?
Yes, ensuring adequate intake of protein, iron, zinc, vitamins A, B, C, D and omega-3 fatty acids can help minimize hair fall. Also stay hydrated, avoid crash diets or restrictive eating, and manage conditions like thyroid disorders that affect hair health.
Can stress and lifestyle impact hair loss?
Absolutely. High stress is a major contributor to temporary hair shedding or telogen effluvium. Other lifestyle factors like smoking, alcohol abuse, environmental pollutants and nutritional deficiencies can exacerbate genetic hair loss. Managing stress and having a healthy lifestyle is important.
How long does it take for hair to grow back after thinning?
It depends on the cause, but on average it takes 3-6 months to see visible results from medical, natural or home treatments. Regrowth after events like giving birth or illness-related shedding may happen within 6-9 months. Have patience as hair growth is a gradual process.
What role does genetics play in hair loss?
Androgenetic alopecia or common male/female pattern baldness is strongly driven by genetics and family history. Someone whose parents experienced this type of hair loss is more likely to develop it too, compared to the general population. Genetics affects the sensitivity of hair follicles to hormones like DHT.
What is the best natural hair regrowth method?
Some of the best natural methods include massaging the scalp with essential oils, applying aloe vera gel, taking hair supplements like biotin and saw palmetto, and doing scalp masks with ingredients like coconut oil, onion juice or apple cider vinegar on a regular basis. Stay consistent for best results.
How can I stop my hair from falling out when brushing?
Use a wide-toothed comb or wet brush and brush gently in sections to minimize breakage. Also, use leave-in conditioners, avoid brushing when wet, and get regular trims to prevent snags and knots. Reduce harsh styling and chemical treatments that weaken strands.
What foods are good for preventing hair loss?
Foods rich in protein (eggs, fish, poultry, beans), iron (spinach, lentils), zinc (oysters, nuts), biotin (salmon, avocados), and vitamins A (sweet potatoes, carrots), C (citrus fruits, peppers) and D (fatty fish, dairy) can help minimize hair shedding and promote growth.
Does hair grow back after chemo?
Hair regrowth after chemotherapy varies for individuals, but most people see hair return within 3-6 months once treatment ends. The hair may temporarily be a different color or texture. Wigs and cooling caps can help during active treatment.
Can hair loss from hypothyroidism grow back?
Yes, hair loss from hypothyroidism is often reversible once hormone levels are balanced again through medication. Thyroid hormone supports the hair growth cycle so regulating levels allows shedding to stop and hair to regrow.
What vitamin deficiency causes hair loss?
Common vitamin deficiencies linked to hair loss include vitamins D, B12, iron and zinc. Lack of protein in the diet can also contribute to shedding. Taking supplements along with eating nutrient-rich foods can help treat deficiency-related hair los
References
https://www.mayoclinic.org/diseases-conditions/hair-loss/diagnosis-treatment/drc-20372932
https://www.healthline.com/health/regrow-hair-naturally
https://www.webmd.com/skin-problems-and-treatments/hair-loss/remedies-for-hair-loss
https://www.webmd.com/skin-problems-and-treatments/hair-loss/ss/slideshow-alternative-treatments-for-hair-loss
https://www.medicalnewstoday.com/articles/324971
https://www.health.harvard.edu/staying-healthy/treating-female-pattern-hair-loss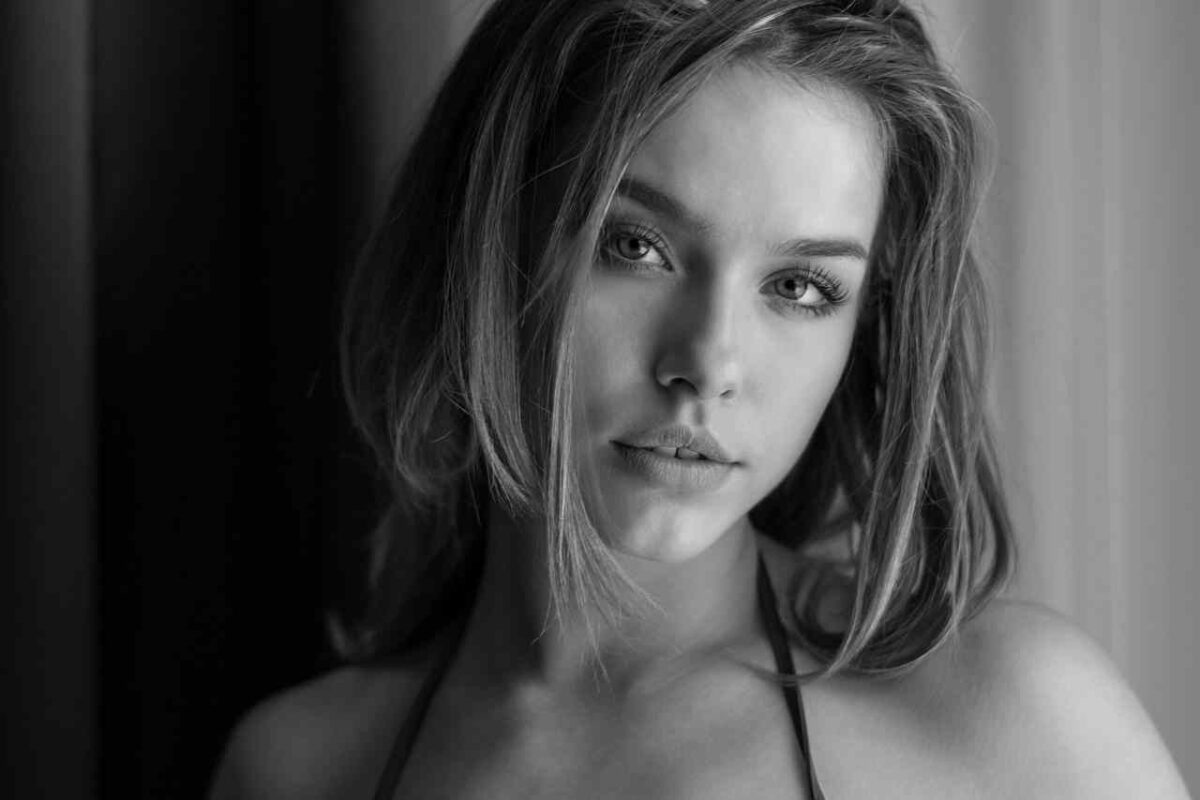 For further information, consult a dermatologist and check out these resources: