Table of Contents
Introduction
Dry, brittle hair is a common issue that can impact your hair's health and appearance. Finding the right hair care routine is crucial for restoring moisture and minimizing damage. Deep conditioning treatments are one of the most effective solutions for dry hair care. This comprehensive guide will provide tips and recommendations to help you deeply nourish your strands.
Understanding Dry Hair
Dry hair lacks moisture and natural oils, leading to frizz, tangling, breakage and an overall dull appearance. There are a few key causes according to expert hair care tips:
Harsh weather – Exposure to sun, wind, cold air can dry out hair
Over-washing – Frequent shampooing strips moisture from hair
Chemical processing – Bleaching, dyeing, perms remove oils
Improper products – Using the wrong shampoos and conditioners
Hair health issues – Medical conditions or nutrient deficiencies
Identifying your specific hair type and needs is crucial. Those with naturally drier textures require extra hydration. Damaged and color treated hair also needs added moisture.
The Essentials of Dry Hair Care
When shopping for dry hair products, consider these factors:
Hydration – Seek out moisturizing, nourishing ingredients
Style – Match products to your hair type and texture
Fragrance – Avoid fragrances that contain alcohol
Gentleness – Opt for sulfate-free and non-irritating formulas
Protection – Look for sunscreen and thermal protectants
Focus on hydrating shampoos, masques, oils, and leave-in conditioners. Color depositing conditioners provide toning benefits while deeply moisturizing. Always shampoo sparingly and condition thoroughly.
Some of the top hair care products for dry hair include deep conditioning masks, argan oil, and leave-in treatments.
Home Remedies for Dry Hair
Natural ingredients can provide deep conditioning without harsh chemicals.
Coconut oil – Has fatty acids that penetrate and hydrate hair
Vitamin E oil – Repairs damage and seals in moisture
Avocado – Contains vitamins and oils that nourish strands
You can also try these natural remedies for frizzy hair like aloe vera and apple cider vinegar rinses.
This rejuvenating hair masque combines coconut and Vitamin E oil:
| Ingredients | Method |
| --- | --- |
| 2 tablespoons coconut oil | Gently warm the oils to liquefy |
| 1 capsule Vitamin E oil | Mix the ingredients together |
| 1 ripe avocado | Apply thoroughly to damp hair |
| Shower cap | Let sit for 15-30 minutes |
| Shampoo and condition as usual | Rinse out and style as usual |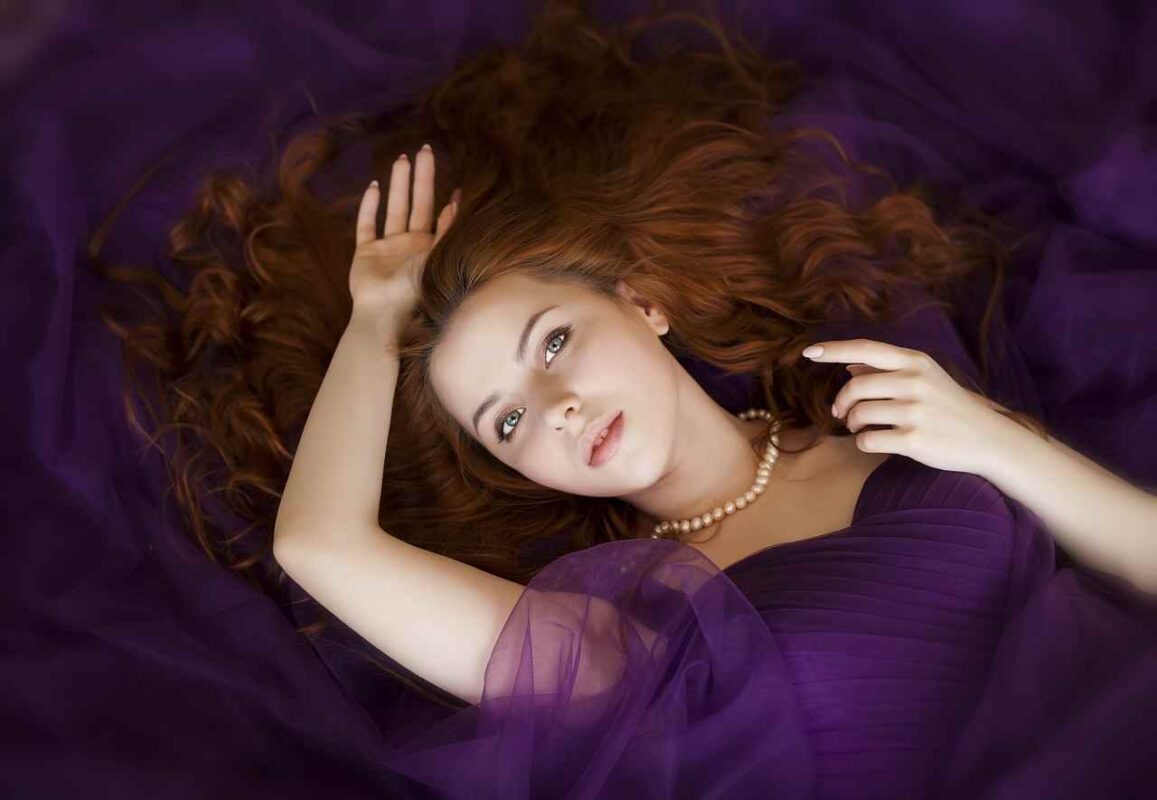 Product Recommendations
These top-rated deep conditioners provide intense hydration:
Olaplex No.8 Bond Intense Moisture Mask – Repairs bonds and provides moisture
Briogeo Don't Despair, Repair! – Rosehip, almond, and coconut oils restore dry hair
SheaMoisture Manuka Honey & Yogurt Hydrate + Repair Protein Power Treatment – Nutrients strengthen and hydrate
Verb Hydrating Mask – Moroccan argan oil and shea butter nourish and soften
Garnier Fructis Treat 1 Minute Hair Mask – Quick and affordable deep conditioning
These leave-ins and serums boost hydration between washes:
It's A 10 Miracle Leave-In Product – Detangles, softens, and protects
Moroccanoil Treatment – Argon oil replenishes moisture and shine
Redken Anti-Snap Leave-In Treatment – Strengthens to prevent breakage
Bumble and Bumble Hairdresser's Invisible Oil – Softens without weighing hair down
Additional Tips for Dry Hair Care
Apple cider vinegar (ACV) rinses help restore hair's pH balance. Mix 1 part ACV with 1-2 parts filtered water and apply after shampooing.
Look for shampoos and conditioners with these beneficial ingredients:
Aloe vera
Argan oil
Avocado oil
Coconut oil
Honey
Shea butter
Jojoba oil
Proper scalp care through massages and exfoliation can also improve hair health.
Wash hair less frequently, only 1-2 times per week. Use a boar bristle brush to distribute oils from the scalp. Limit heat styling tools that cause further drying.
Lifestyle and Diet for Healthy Hair
Drink plenty of water – Hydration is key for moisturizing hair.
Exercise regularly – Stimulates circulation to the scalp.
Reduce stress – High cortisol worsens hair damage.
Get enough protein – Hair is made of keratin protein.
Take hair vitamins – Biotin, zinc, folic acid support growth.
Limit damaging habits – Smoking and excessive alcohol dry hair.
Salon Treatments and Professional Advice
Salons offer intensive conditioning services and products for very dry, damaged hair. Options include:
Deep conditioning treatments
Protein fillers
Moisturizing masks
Olaplex and bond repair therapies
Keratin treatments
See a dermatologist or trichologist for any severe dryness, hair loss, or scalp conditions.
Seasonal Hair Care
Summer – Use lighter leave-ins and oils to avoid greasiness. Protect hair from sun exposure.
Winter – Increase deep conditioning to combat harsh, dry air. Cover hair with a scarf to retain moisture.
Styling Dry Hair
Apply heat protectant spray or serum before using hot tools.
Let hair air dry rather than blow drying to minimize heat damage.
When blow drying, use cooler settings and keep dryer constantly moving.
Avoid over-brushing, tight hairstyles, harsh chemical processing.
Use soft scrunchies, fabric hair ties, and seamless combs.
Sleep on a silk pillowcase to avoid snags and friction.
The Ultimate Guide to Dry Hair Care
This comprehensive guide covers everything you need to know about caring for dry, damaged hair. Proper at-home conditioning, salon treatments, quality products, and lifestyle changes can transform the look and feel of your hair. Don't let dehydrated strands weigh your hair down – follow these tips to restore a healthy glow!
Conclusion
Dry, brittle hair can be frustrating but is highly treatable. Committing to a routine with deep conditioning at its core provides the moisture necessary to improve texture, shine and manageability. Your hair will look and feel softer, smoother and more vibrant. With the proper products and techniques, dry hair issues can be a thing of the past. It's time to deeply nourish those thirsty strands!
FAQs
What is deep conditioning and why is it important for dry hair?
Deep conditioning involves applying a thick, intensive hair mask or treatment to fully penetrate and hydrate the hair. It provides added moisture, nutrients, and repair for dry, damaged hair that needs extra conditioning.
How often should I deep condition my hair?
Aim to deep condition 1-2 times per week, focusing on the mid-lengths and ends. Those with very dry or damaged hair can condition 3-4 times a week. Avoid over-conditioning the roots which can lead to limp hair.
Can I make my own deep conditioning treatments at home?
Absolutely! Homemade hair masks with ingredients like olive oil, avocado, honey, and coconut oil can provide great deep conditioning benefits. Mix and match nourishing ingredients to create your own hydrating treatment.
What are the best ingredients to look for in a deep conditioner?
Look for deep conditioners that contain oils (argan, coconut, avocado), shea butter, keratin protein, and humectants like glycerin and hyaluronic acid to draw moisture into the hair.
Are there any specific deep conditioning techniques for different hair types?
Yes, curly and coily hair benefits from applying conditioner in sections for even saturation. Fine, straight hair should avoid the roots when deep conditioning to prevent greasiness.
Is it safe to leave a deep conditioner on overnight?
Leaving a mask on overnight is generally safe, as long as you thoroughly rinse it out in the morning. This allows more time for the moisture to absorb. Avoid sleeping with oily, greasy formulas to prevent buildup.
What's the difference between deep conditioning and regular conditioning?
Deep conditioning involves a thicker formula left on for 15-30 minutes. Regular conditioner is thinner, applied briefly after shampooing just to smooth and detangle hair.
References
https://www.healthline.com/health/beauty-skin-care/how-to-deep-condition-hair
https://www.johnfrieda.com/en-uk/blog/hair-care/how-to-deep-condition-hair/
https://skinkraft.com/blogs/articles/how-to-deep-condition-hair
https://www.gkhair.com/products/deep-conditioner
https://naturalgirlwigs.com/blogs/beauty/10-best-deep-conditioners-for-dry-natural-hair
https://www.cosmopolitan.com/style-beauty/beauty/g28313157/best-deep-conditioner/