The shampoo and conditioner you use can have a significant impact on the health and appearance of your hair. With so many options on the market, choosing the right products tailored to your specific hair type and needs is crucial. This guide will walk you through the key factors to consider when selecting shampoos and conditioners for different hair types and concerns.
Table of Contents
Understanding Your Hair Type
The first step is analyzing your natural hair type. Hair comes in four main textures:
Straight – Very smooth, no wave or curl pattern.
Wavy – Somewhat bent with a loose S-shaped pattern.
Curly – Well-defined curls ranging from spiral ringlets to tight coils.
Coily – Very tight, coiled curl pattern.
Other aspects like hair density, thickness, and porosity also vary between hair types:
Density – The number of strands per square inch on the scalp.
Thickness – The diameter of each individual strand.
Porosity – The hair cuticle's ability to retain moisture.
You'll also need to examine your scalp type. The main categories are:
Oily – Excess sebum production causes greasy roots.
Dry – Lacks moisture, and often feels itchy or irritated.
Normal – Balanced sebum levels and moisture retention.
Combination – Oily roots yet dry ends.
The Impact of Hair Care Products
Using products tailored to your hair is crucial for maintaining its health and appearance. The wrong shampoos or conditioners can worsen issues like:
Frizz – Lack of moisture causes hair fibers to separate.
Damage – Split ends, breakage and a dry, brittle feel.
Dullness – Loss of shine and vibrancy.
Itchiness/Flaking – A scalp imbalance of oil and hydration.
Limpness – Fine hair lacking volume or bounce.
Shampoos provide cleansing by removing dirt, oils, styling products and other buildup. Conditioners help restore moisture, smooth down the cuticle, and protect the hair shaft.
Choosing the Right Shampoo
When selecting a shampoo, start by identifying your hair goals and specific needs:
Goals
Volume
Hydration
Curl definition
Color protection
Needs
Oil control
Damage repair
Dandruff relief
Then, examine the product labels for keywords that indicate the intended benefits, like:
| Goal/Need | Keywords to Look For |
| --- | --- |
| Volume | "Volumizing," "Bodifying," "Lift" |
| Hydration | "Moisture," "Hydrating," "Nourishing" |
| Smoothing | "Frizz control," "Smoothing" |
| Curl definition | "Curl enhancing," "Defining" |
| Color protection | "Color safe," "Sulfate-free," "Color preserving" |
| Oil control | "Clarifying," "Purifying," "Balancing" |
| Damage repair | "Repairing," "Strengthening," "Renewing" |
| Dandruff relief | "Dandruff control," "Soothing," "Scalp care" |
Avoid ingredients like sulfates and silicones that can irritate or dry out certain hair types. Those with color-treated hair should select sulfate-free shampoos to preserve vibrant color.
Selecting the Ideal Conditioner
When it comes to conditioner, choosing one that complements the shampoo's properties is key. If the shampoo offers color protection, the conditioner should as well. Opt for a daily conditioner that hydrates hair and smooths the cuticle, sealing in moisture.
Deep conditioning treatments can provide added nourishment, especially for dry, damaged, or curly hair. Look for these ingredients:
Natural oils – Coconut, argan, avocado etc. Provide fatty acids for moisture.
Proteins – Strengthen and reinforce hair fibers.
Humectants – Draw moisture into the hair shaft.
Emollients – Coat the cuticle to seal in hydration.
Tips for Different Hair Types
Those with fine hair should avoid heavy, oil-based conditioners that can weigh hair down. Instead, choose lightweight, volumizing formulas.
For thick hair, intense hydration and moisture are key. Look for ingredients like shea butter, olive oil, and natural extracts.
Curly hair needs lots of moisture to maintain defined curls. Use creamy, sulfate-free conditioners. Leave-in formulas also help.
With coily hair, retaining moisture is crucial to prevent dryness. Opt for rich, nourishing deep conditioners. Avoid products with drying alcohols.
Considering Hair Concerns
Color-treated hair requires sulfate-free shampoos and conditioners that preserve color vibrancy. Purple-toned formulas help keep brassiness at bay.
For damaged hair, seek out strengthening proteins like keratin and wheat protein. Bond repair conditioners can also help reconstruct hair.
With an oily scalp, balance cleansing without over-stripping natural oils. Use clarifying shampoos sparingly and avoid conditioner on roots.
Those with a dry, flaky scalp need hydrating ingredients like glycerin, aloe, and coconut oil. Dandruff shampoos with pyrithione zinc help banish flakes.
Incorporating Expert Advice
Consulting a hairstylist can provide personalized guidance on products suited for your hair's needs. Many salons also offer samples or travel sizes to try.
Trial and Error
Finding your perfect shampoo and conditioner match requires some experimentation. Pay attention to how your hair looks and feels after each use. Keep notes on what works and what doesn't.
Maintaining a Healthy Hair Routine
Consistency is key for reaping the benefits of quality hair products. Follow a regular shampooing and conditioning schedule based on your hair type. Incorporate other products like leave-in treatments for added nourishment.
Achieving Shiny, Glossy Hair
In addition to finding the right shampoo and conditioner, there are other ways to boost hair shine:
Use a glossing treatment or mask weekly to add shine. Hair masks with nourishing oils help improve luster.
Try an overnight oil treatment with ingredients like argan, coconut or olive oil. Cover hair in a shower cap overnight for maximum absorption.
After shampooing, rinse with cool water to seal and smooth the cuticle for added shine.
Protect hair from heat styling damage by using a heat protectant product before using hot tools. Less damage means more vibrancy.
Get regular trims to snip away split ends and keep ends looking healthy.
Use hair products like serums, mousse and gels sparingly to avoid buildup. Buildup can create a dull, gunky feeling.
With the right customized hair care routine for your texture and goals, you can enjoy beautiful, glossy locks.
Conclusion
Choosing shampoos and conditioners designed for your specific hair type and texture makes a major difference in hair health and appearance. Examining your hair's unique properties and needs ensures you select the right formulas. With a trial and error process, advice from experts, and a consistent regimen focused on achieving shine, you can get the healthy, vibrant hair you've always wanted.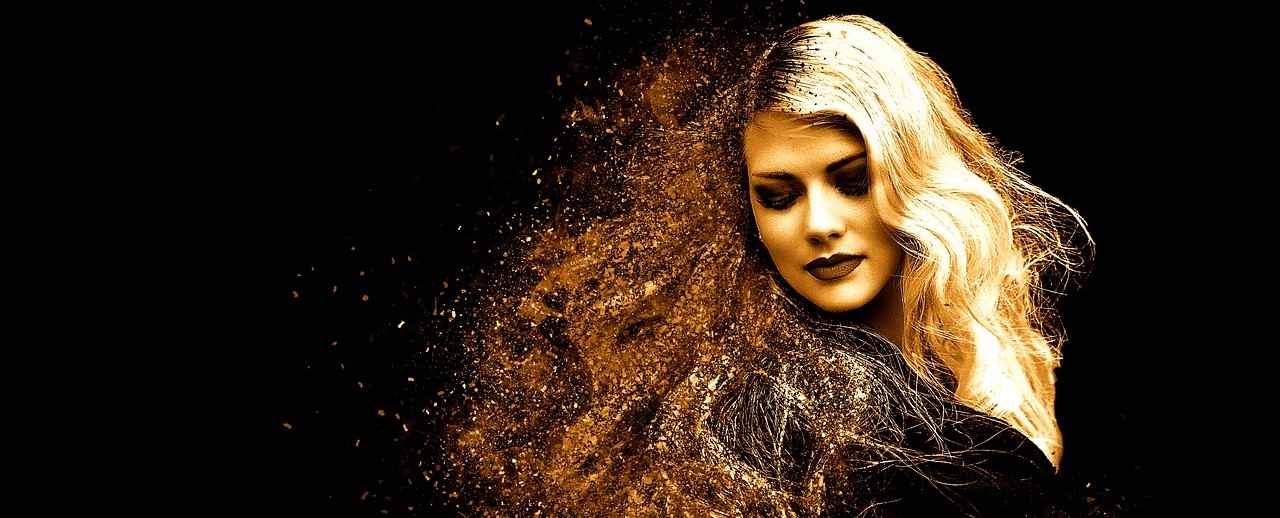 FAQs
What factors should I consider when choosing shampoo and conditioner for my hair type?
The main factors are your hair texture (straight, wavy, curly, coily), thickness, density, porosity, and scalp moisture (oily, dry, normal). Analyze these hair properties and needs first when selecting products.
How can I determine my hair type for proper product selection?
Examine the amount of wave, curl or coil, how much volume your hair has, thickness of strands, how it reacts to moisture and scalp oiliness. Ask a stylist if you need help determining your overall hair type.
Are there shampoos and conditioners specifically designed for color-treated hair?
Yes, there are shampoos and conditioners made specifically for color-treated hair. Look for "color safe" or "sulfate-free" formulas that won't strip color.
Should I use different products for oily and dry scalp types?
Yes, those with an oily scalp need shampoos to remove excess oil without over-drying. For dry scalps, use a hydrating shampoo and conditioner with oils and moisturizers.
What ingredients should I avoid in shampoos and conditioners?
Avoid sulfates, parabens, silicones, and alcohols which can irritate the scalp and dry out hair. Always read ingredient labels closely.
Can use the wrong shampoo and conditioner damage my hair?
Yes, the wrong products can strip natural oils, cause buildup, dryness, and increase frizz, split ends, and breakage over time.
How often should I change my shampoo and conditioner?
Aim to switch shampoo and conditioner every 3-6 months so hair doesn't get too adjusted. Changing products help maintain their effectiveness.
Is it necessary to use the same brand for both shampoo and conditioner?
No, but make sure both products align with your hair goals. The shampoo and conditioner don't have to be the exact same brand.
Are there natural alternatives for shampoo and conditioner?
Yes, options like shampoo bars, apple cider vinegar, baking soda, and coconut milk are popular natural shampoo and conditioner alternatives.
How can I address specific hair concerns like frizz or dandruff with the right products? Look for shampoos and conditioners made for your particular concern, like anti-frizz, volumizing, or dandruff relief formulas.
References
https://www.byrdie.com/how-to-choose-the-right-shampoo-and-conditioner-for-your-hair-type-5190225
https://www.webmd.com/beauty/choose-best-shampoo
https://skinkraft.com/blogs/articles/how-to-choose-the-right-shampoo-for-your-hair-type