A proper hair care routine is crucial for maintaining strong, healthy hair. Using the right products can make a significant difference in the overall condition of your hair. In this article, we will discuss the top 10 must-have hair care products to incorporate into your regimen.
Table of Contents
Why a Consistent Hair Care Routine Matters
Adopting a regular hair care routine has many benefits:
Promotes healthy hair growth by providing proper nourishment and hydration.
Prevents damage from environmental factors like sun exposure and pollution.
Reduces hair breakage and split ends.
Helps keep the scalp clean and healthy.
Makes hair look shinier and smoother.
Allows maximum results from hair care products.
Using products specifically formulated for your hair type also makes a difference. Curly, coiled, straight, thick, fine, damaged, or oily hair all have different needs that require tailoring your hair care routine.
Essential Hair Care Products
Before discussing the top 10 products, it's important to cover the main types of hair care essentials:
Shampoos
Shampoos are crucial for cleansing the hair and scalp. Choose a formula suited for your hair type.
Conditioners
Conditioners help smooth and detangle hair by replenishing moisture. They also help protect hair from future damage.
Masks & Treatments
Hair masks provide an extra dose of nourishment. Leave-in treatments target specific hair concerns like frizz or dryness.
Styling Products
Gels, mousse, sprays, and creams aid in achieving different looks. Heat protectants shield hair from damage caused by heated styling tools.
The Top 10 Must-Have Hair Care Products
Now let's look at the top products to incorporate into your hair care lineup:
1. Pattern Beauty Treatment Mask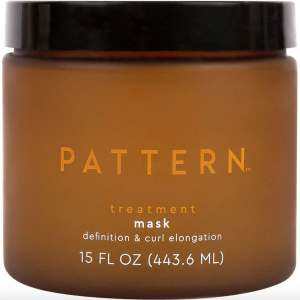 Key benefits: Intense hydration, improved elasticity, minimized breakage
This mask is specially formulated with manuka honey, aloe vera, shea butter, and more to deeply nourish and repair dry, damaged hair. The results are more defined curls and coils.
2. L'Oreal Paris Elvive Dream Lengths No Haircut Cream
Key benefits: Reduces split ends, visibly increases length over time, makes hair look thicker
This leave-in treatment cream fortifies hair to prevent breakage and split ends. It contains castor oil and ceramides to reinforce and seal the hair cuticle.
3. Ouidad Curl Immersion Low Lather Coconut Cleansing Conditioner
Key benefits: Gentle cleansing, hydration, enhanced curl formation
This low-lather conditioning cleanser gives curly hair a light, hydrating wash without stripping natural oils. It nourishes curls and encourages bounce.
4. Briogeo Don't Despair, Repair! Deep Conditioning Hair Mask
Key benefits: Hydration, smoothness, damage repair
This weekly reparative hair mask is packed with rosehip, coconut, and almond oils. It helps restore hair's natural moisture and elasticity for silky, healthy hair.
5. Living Proof Restore Instant Protection Spray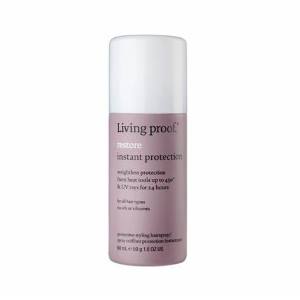 Key benefits: Heat protection up to 450°F, fights frizz, blocks humidity
This lightweight spray shields hair from heat styling damage. It also smoothes hair and blocks humidity to reduce frizz.
6. Ouai Fine Hair Shampoo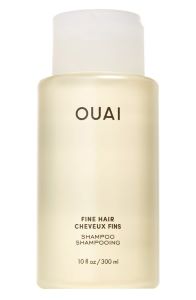 Key benefits: Volumizing, hydrating, safe for color-treated hair
This shampoo is designed for fine, thin hair. It gently cleanses while infusing volume without weighing hair down. The formula is also color-safe.
7. DevaCurl One Condition Original Daily Cream Conditioner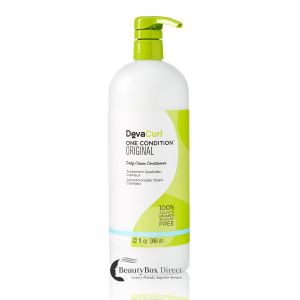 Key benefits: Hydration, detangling, frizz reduction
This creamy conditioner delivers moisture while making curls smoother and easier to detangle. It also enhances curl formation and controls frizz.
8. Moroccanoil Treatment Original
Key benefits: Smoothing, shine, protection, manageability
This argan oil-infused treatment tames frizz, boosts shine, and shields against styling damage. It also speeds up blow dry time and makes hair more manageable.
9. IGK First Class Charcoal Detox Dry Shampoo
Key benefits: Cleansing, oil absorption, volume
This dry shampoo absorbs oil and impurities while adding major volume. The charcoal loosens and removes buildup. It's great for refreshing hair between washes.
10. R+Co Bleu Resin Creme
Key benefits: Frizz reduction, heat protection, style priming
This lightweight conditioning cream makes styling easier while providing thermal protection. The formula smooths hair cuticles to eliminate frizz and flyaways.
Creating Your Complete Routine
When building your regimen, use shampoos and conditioners as your foundation for cleansing and moisture. Styling products like leave-in treatments and creams add extra nourishment while enhancing your hairstyle. Occasional masks give hair an extra boost when it needs some TLC.
Aim to shampoo every 2-3 days, using conditioner and styling products as needed in between washes. The ideal frequency depends on your hair type. For example, dry hair benefits more from daily conditioning.
After shampooing, apply conditioner from roots to ends. Let it sit for a few minutes before rinsing. Follow with a leave-in treatment or styling product while hair is still damp. Air or blow dry gently using heat protectant.
Tailoring Your Routine to Your Hair Type
| Hair Type | Product Recommendations |
| --- | --- |
| Curly/Coily | Hydrating shampoos, creamy conditioners, curl defining creams and gels |
| Straight | Smoothing shampoos, lightweight conditioners, frizz control serums |
| Dry | Deeply nourishing shampoos and masks, rich conditioners |
| Oily | Clarifying or volumizing shampoos, light conditioners focused on mid-lengths and ends |
| Color-Treated | Sulfate-free, moisturizing shampoos and conditioners to protect color |
| Damaged | Bond-building treatments, replenishing masks and oils |
No two heads of hair are the same. Experiment to find your ideal combination of cleansing, moisturizing, and styling. Focus on hair goals like reducing breakage, increasing shine, controlling oil, or boosting volume.
Expert Tips for Healthy, Beautiful Hair
Hair care experts recommend these additional practices:
Use pre-shampoo hair oil or treatment 1-2 times per week. This adds moisture and prevents breakage.
Alternate between different shampoos and conditioners. This prevents product buildup.
Use a hair mask or deep conditioner weekly. This gives an extra reparative boost.
Avoid overwashing. Shampooing daily can strip hair of natural oils.
Let hair air dry when possible. Heat tools cause damage over time.
Get regular trims every 8-12 weeks. This prevents split ends from traveling up the hair shaft.
Protect hair from sun exposure. UV rays degrade hair proteins and cause dryness.
Finding the Best Brands for You
Quality matters when it comes to hair care. Look for products free of harsh sulfates and silicones. Here are some top professional brands to consider:
Aveda
Bumble and Bumble
Kerastase
Ouidad
DevaCurl
Olaplex
Living Proof
Moroccanoil
Briogeo
Alterna
Do your research to find brands that cater to your hair type. Thoroughly read reviews to determine if a product delivers on its claims. With some trial and error, you'll discover your new hair care holy grails.
FAQs About Hair Care Routines
How often should I wash my hair?
This depends on your hair type. Oily hair may need washing every other day. For dry or damaged hair, washing 1-2 times per week is sufficient.
What is the best way to dry my hair?
Air drying is best to prevent damage from heat styling. If using a blow dryer, always use a heat protectant. Keep the dryer on a low heat and speed setting.
When should I use a hair mask?
Use an intensive conditioning hair mask weekly or bi-weekly. Look for formulas with nourishing oils and butter.
What ingredients should I avoid?
Steer clear of sulfates, parabens, silicones, and alcohols which can irritate the scalp and dry out hair. Opt for more natural, gentle formulas.
Can I transition to a sulfate-free shampoo right away?
It's best to ease into sulfate-free shampoos to allow your scalp time to adjust to the change. Use them alternating with your regular shampoo at first.
Transform Your Hair with a Consistent Routine
Caring for your hair regularly and properly makes all the difference in hair health and appearance. Use a customized regimen with high-quality products tailored to your hair's needs. Over time, you'll notice dramatically better texture, fewer split ends, enhanced volume, easier styling, and more. Say goodbye to lackluster locks, and hello to your best hair days ever.
References and Further Reading
[1] L'Oreal Paris. "The No Haircut Cream."
L'Oreal Paris
.
https://www.lorealparisusa.com
[2] Pattern Beauty. "Treatment Mask."
Pattern Beauty
.
https://patternbeauty.com
[3] Ouidad. "Curl ImmersionTM Low Lather Coconut Cleansing Conditioner."
Ouidad
.
https://ouidad.com
[4] Briogeo. "Don't Despair, Repair! Deep Conditioning Mask."
Briogeo
.
https://briogeohair.com
[5] Living Proof. "Restore Instant Protection."
Living Proof
.
https://www.livingproof.com
[6] Ouai. "Fine Hair Shampoo."
Ouai
.
https://theouai.com
[7] DevaCurl. "One Condition® Original Daily Cream Conditioner."
DevaCurl
.
https://www.devacurl.com
[8] Moroccanoil. "Moroccanoil Treatment."
Moroccanoil
.
https://www.moroccanoil.com
[9] IGK. "First Class Charcoal Detox Dry Shampoo."
IGK
.
https://www.igkhair.com
[10] R+Co. "BLEU Resin Creme."
R+Co
.
https://randco.com