Hydrating hair masks are a game-changer for getting beautifully soft, smooth, and healthy-looking locks. If your hair tends to be dry, frizzy, or damaged, a hydrating hair mask is exactly what you need to restore moisture balance and give your hair new life.
Table of Contents
Why Hydrating Hair Masks are Crucial
Hydrating hair masks are intensive conditioning treatments that hydrate dry hair, revive damaged strands, add insane shine and luster, and transform the overall look and feel of your hair.
Unlike regular conditioners that focus on surface conditioning, hydrating masks penetrate deeply to inject moisture into every strand. The result is ultimate hair hydration that repairs damage, prevents future dryness and breakage, and leaves your hair ridiculously soft and manageable.
The Science of Hair Hydration
To understand why hydrating hair masks are so magical, you first need to understand the structure of hair and what causes dryness.
Hair Structure 101
Hair is made up of keratin protein wrapped in 3 layers:

Cuticle – Protective outer layer
Cortex – Gives hair strength and structure
Medulla – Inner softcore

Lipid bilayers between cuticle cells regulate moisture
Healthy hair retains hydration and resists damage
What Causes Dry, Dehydrated Hair?
Environmental factors like sun, wind, pollution
Heat styling tools
Overwashing and harsh shampoos
Chemical services like dyes, perms, relaxers
Nutritional deficiencies
These damage the lipid bilayer, causing moisture loss. Hair becomes brittle and dry.
How Hydrating Masks Restore Hydration
Hydrating masks contain humectant ingredients that attract and seal in moisture. Oils and butters coat the hair to prevent moisture loss. Antioxidants repair damage to the lipid barrier. The result is hydrated, happy hair!
5 Major Benefits of Hydrating Hair Masks
1. Restores Moisture Balance
Ingredients like glycerin, honey, and panthenol bind moisture to each strand, hydrating parched hair.
2. Softens and Smoothes Hair
Hydrated hair feels incredibly soft and silky. Frizz and flyaways are eliminated.
3. Repairs Damage
Oils seal split ends while proteins like keratin strengthen and reinforce weak areas.
4. Enhances Shine and Luster
Light reflects better off smooth, properly hydrated hair, boosting radiance.
5. Prevents Future Damage
Your hair is better protected against the elements when optimally hydrated.
Choosing the Right Hydrating Hair Mask
With so many options, how do you pick the perfect hydrating mask for your hair?
Consider Your Hair Type
| Hair Type | Ideal Mask Qualities |
| --- | --- |
| Curly/Coily | Ultra-hydrating, enhances definition, reduces frizz |
| Dry/Damaged | Intense moisturizing, reparative |
| Color-Treated | Gentle, protective, prolongs color |
| Fine/Thin | Lightweight, volumizing |
| Oily/Greasy | Balancing, removes buildup |
Check the Ingredients
Look for:
Humectants like glycerin, honey, panthenol
Emollients like oils, butters, ceramides
Proteins like keratin, wheat, silk
Antioxidants like vitamins A, C, E
Avoid sulfates, parabens, silicones.
Read Reviews
See what real users say about the mask's effectiveness, scent, application, and results.
DIY or Store-Bought?
DIY masks let you customize ingredients, while store-bought offer convenience. Try both to see what works for you!
Step-By-Step Guide to Applying Hydrating Hair Masks
Follow these pro tips to get the most out of your hair mask treatment:
Prep Your Hair
Shampoo hair and towel dry to remove excess water
Detangle hair with a wide-tooth comb
Section hair for easier application
Apply the Mask
Scoop mask into hands and distribute evenly focusing on ends
Use fingers or a brush to coat every strand from roots to ends
Put hair in a shower cap or wrap in plastic wrap
Boost the Treatment
Apply gentle heat with a blowdryer or sit under a hooded dryer
For an intensive conditioning boost, let sit 30 mins or overnight
Rinse Out and Style
Rinse mask thoroughly with cool water
Follow with a light conditioner if needed
Style as usual and flaunt gorgeous hydrated hair!
Avoid applying to roots to prevent greasiness. Use a mask 1-2 times per week maximum for best results.
Hydrating Masks for Different Hair Types
No two heads of hair are alike. Make sure you choose a mask formulated for your specific hair type and texture.
Masks for Curly/Coily Hair
Look for ultra-hydrating masks with:
Avocado, coconut, olive oils
Shea butter
Honey
Aloe vera
Leave-in formulas
Benefits: Increased definition, reduced frizz, enhanced curl formation
Masks for Dry/Damaged Hair
Choose reparative masks with:
Argan, marula, almond oils
Keratin proteins
Ceramides
Hyaluronic acid
Jojoba oil
Benefits: Intense hydration, repaired split ends, strengthened strands
Masks for Color-Treated Hair
Select gentle, nourishing masks with:
Sunflower, grapeseed oils
Vitamin E
Hydrolyzed wheat protein
UV filters
Low/no sulfates
Benefits: Boosted shine and vibrancy, color protection
Masks for Fine/Thin Hair
Look for volumizing masks with:
Soy, amaranth, chickpea proteins
Citrus extracts
Silicones for slip
Benefits: Added body and thickness without weighing hair down
There are also great options for straight, thick, oily, and natural hair. Consult your stylist to find your perfect match!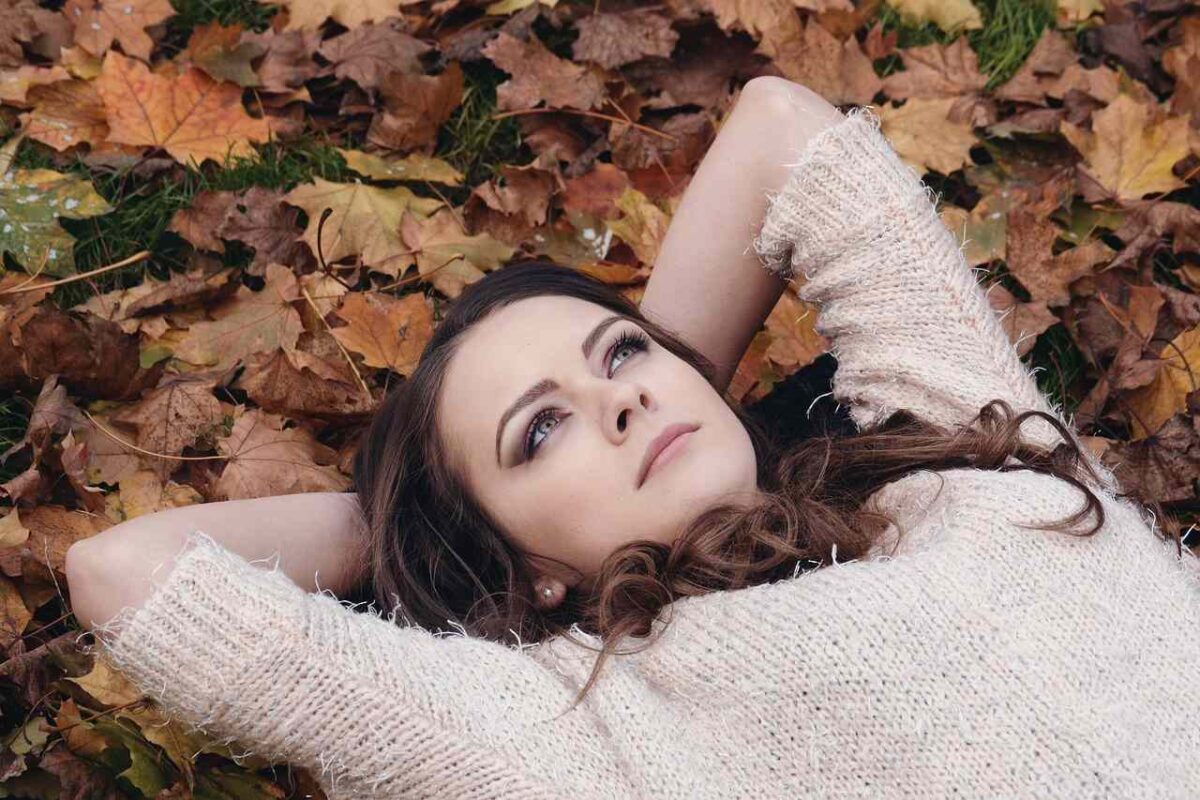 Whip Up DIY Hydrating Hair Masks
Want to take a more natural, custom approach? Try making your own hydrating hair mask at home using simple kitchen ingredients.
Avocado Mask for Dry Hair
Mash 1 ripe avocado + 1 tbsp olive oil + 1 tbsp honey. Apply and let sit 30 minutes before rinsing. The fatty acids will leave hair ridiculously soft.
Banana & Coconut Oil Mask for Damage Repair
Mash 1 banana + 1 tbsp coconut oil + 1 tbsp yogurt. The potassium and lipids will strengthen and nourish.
Apple Cider Vinegar Rinse for Oily Hair
Mix 1 tbsp ACV + 1 cup water. Rinse hair after shampooing to remove residue and regulate pH.
Always do a patch test before applying DIY masks to your whole head. Store leftovers in the fridge for up to 3 days.
Top-Rated Hydrating Hair Masks of 2023
Take the guesswork out of picking a hydrating mask with these top-rated bestsellers for different hair needs.
For Dry/Damaged Hair: Briogeo Don't Despair, Repair!
Key ingredients: Almond oil, B vitamins, rosehip oil
98% said hair was softer, smoother
"My overprocessed strands feel so hydrated and healthy now!"
For Curly/Coily Hair: Camille Rose Algae Renew Deep Conditioner
Key ingredients: Blue green algae, flaxseed oil, spirulina
96% saw a reduction in frizz
"My curls Popped with definition after using this!"
For Fine/Thin Hair: IGK Good Behavior Spirulina Protein Smoothing Mask
Key ingredients: Spirulina protein, avocado oil
93% noticed increased thickness and volume
"Gave my limp, flat hair some oomph without weighing it down."
See the attached table for more top-rated picks across hair types. Focus on masks with rave reviews and transformative before and after photos.
| Hair Type | Top-Rated Mask | Key Benefits |
| --- | --- | --- |
| Curly/Coily | Camille Rose Algae Renew | Reduced frizz, curl definition |
| Dry/Damaged | Briogeo Don't Despair, Repair! | Intense hydration, softness |
| Color-Treated | Redken Color Extend Magnetics | Vibrant, shiny color |
| Fine/Thin | IGK Good Behavior | Volumizing, thickening |
| Oily/Greasy | Verb Ghost Oil | Removes residue, cleanses |
Maintain Your Luscious Locks
A hydrating hair mask is just the first step. Maintain your glossy, healthy hair with smart aftercare:
Use a heat protectant before heat styling
Avoid overwashing – limit to 2-3 times per week
Choose gentle sulfate-free products
Apply an oil or serum to ends daily
Trim every 6-8 weeks to prevent split ends
Use hydrating treatments 1-2 times per week
With the right hydrating hair mask and smart hair care routine, you can flaunt smooth, shiny, frizz-free hair anytime. Say goodbye to brittle strands and experience the transformative power of deep conditioning. Your hair will thank you!
Expert Tips for Maximizing Your Hydrating Hair Mask
We asked haircare experts to share their pro tips for getting the most out of hydrating hair masks:
"Focus the mask on your mid-lengths and ends where hair tends to be driest. Avoid applying on roots which can cause a greasy look." – Charisse, salon owner
"For deeper penetration, wrap hair in a warm towel or plastic cap after applying mask. The heat helps the ingredients absorb better." – Rafael, celebrity stylist
"To boost the effects, use a mask as the last step after shampooing and conditioning to seal in moisture." – Alicia, hair blogger
"Don't overdo it. Using a mask more than 1-2 times a week can lead to moisture overload. Moderation is key for best results." – Olivia, trichologist
"Pay attention to ingredient lists and avoid masks with harsh sulfates, parabens, and silicones which can cause buildup." – James, master colorist
FAQs About Hydrating Hair Masks
Still have questions? Here are answers to some commonly asked questions:
How long should you leave a hair mask on? 10-30 minutes is ideal. For deeper conditioning, you can leave masks on for up to an hour or overnight.
When should you use a hair mask? Use weekly or bi-weekly after shampooing as part of your conditioning routine. Adjust frequency based on your hair's needs.
Should you wash your hair after using a mask? Yes, you need to thoroughly rinse masks out with cool water to remove residue. Follow with a light conditioner.
Can you use a hair mask on wet or dry hair? Hair should be clean and damp when applying masks for optimal penetration. Do not use on fully dry hair.
Can I use a hair mask on extensions or wigs? Yes, hydrating masks are safe for human hair extensions and wigs. Avoid over-application to prevent residue buildup.
Give Your Hair the Hydration It Deserves
If dry, damaged hair is bringing you down, get ready to transform your tresses with the restorative power of hydrating hair masks. Drench each strand in moisture and nourishment to reveal gorgeous, healthy-looking locks.
With the science-backed benefits, usage tips, product picks and expert advice provided above, you have everything you need to start your hair's hydration journey. Pick the perfect mask for your hair type and feel the difference from your very first use.
Go ahead – give your hair the hydration surge it's been craving. Those soft, silky, glossy locks you've been dreaming of are just one mask away!
FAQs
How often should I use hydrating hair masks?
It's generally recommended to use a hydrating hair mask 1-2 times per week. For very dry or damaged hair, you may want to use them 2-3 times per week. Avoid overusing masks daily as this can lead to moisture overload.
Can I leave a hydrating hair mask on overnight?
Yes, leaving a hair mask on overnight allows more time for deep conditioning and absorption of the nutrients into your hair. Make sure to protect your pillowcase from product transfer.
What ingredients should I look for in a hydrating hair mask?
Key ingredients to hydrate hair include humectants like glycerin, panthenol, honey; emollients like oils and butters; proteins like keratin and wheat protein; and antioxidants like vitamin E and green tea extract.
Are hydrating hair masks suitable for all hair types?
Hydrating masks can be used on most hair types, but the specific formula should be targeted for your hair's needs. Curly, coily, dry and damaged hair tends to benefit most from intensive hydrating masks.
Can I make a hydrating hair mask at home?
Absolutely! You can make effective DIY hair masks using ingredients like avocado, coconut oil, olive oil, honey, banana, yogurt, and eggs. Always do a patch test before applying any homemade mask.
Should I apply hydrating hair masks to wet or dry hair?
Hair should be freshly cleansed and damp but not sopping wet when applying a hydrating mask. Very dry hair may prevent the mask from properly penetrating the strands.
References
https://www.nbcnews.com/select/shopping/best-hair-masks-rcna95328
https://www.byrdie.com/best-hair-masks-review
https://www.forbes.com/sites/forbes-personal-shopper/article/best-hair-masks/?sh=24afa90d2c8c
https://people.com/best-hair-masks-7495275
https://nymag.com/strategist/article/best-hair-masks.html
https://www.bestproducts.com/beauty/g44105219/best-hair-masks/