Having silky, smooth hair is a dream for many. But achieving that luxurious lock look requires diligent hair hydration. This comprehensive guide will explore the ins and outs of effective hair hydration for glamorously soft tresses.
Table of Contents
Introduction
Hydrated hair is happy hair. Giving your hair the moisture it craves leads to some major benefits:
Increased shine and silkiness
Smoother texture and less frizz
Minimized split ends and breakage
Improved manageability and style longevity
Enhanced elasticity and strength
Whether you have curly, straight, thick, thin, color-treated or damaged hair, proper hydration is key for healthy, vibrant hair. But with so many products and methods out there, it can be confusing to figure out the best routine for your hair type and needs.
This guide will break down everything you need to know about hair hydration, from understanding the science behind it to DIY treatments you can do at home. You'll learn insider tips from stylists for choosing the right hydrating shampoos, masks, oils and professional salon treatments. Consider this your handbook to achieving glossy, supple hair that looks salon-fresh every day.
Chapter 1: Understanding Hair Hydration
Before diving into the how of hair hydration, it's important to understand the why. Let's break down the basics.
What is Hair Hydration?
Hydrating your hair simply means infusing moisture into the hair strands. This moisture is vital for maintaining the health of your hair and retaining a silky texture.
The hair strand structure is made up of:
The medulla (hollow core)
The cortex (contains protein and melanin)
The cuticle (protective outer layer)
The cortex of the hair contains keratin protein as well as melanin that gives hair its color. Moisture is crucial for keeping the hair cortex feeling soft and supple. When hair lacks hydration, the cortex becomes dry and brittle, leading to breakage and damage.
Why is Hair Hydration Important?
Maintaining adequate moisture levels in your hair is essential for strength, shine and manageability. Here are some of the key benefits well-hydrated hair enjoys:
Smoothes the cuticle: Properly hydrated hair has a sealed, tight cuticle that lies flat. This creates a smooth, reflective surface for shiny, lustrous hair.
Prevents frizz: Dry, thirsty hair tends to become frizzy and unruly. Hydration fills the gaps in the cortex to inhibit moisture loss and frizz.
Minimizes breakage: Hydration keeps hair elastic and flexible. Dry, brittle hair is prone to snapping and breaking.
Boosts style endurance: Wet hair stretches up to 30% without breaking. Hydration helps styles like curls or straightening last longer before needing a touch-up.
Easier detangling: Smooth, hydrated hair combs out easily without snarls, knots or pain. Reduce breakage from combing and brushing by hydrating first.
Enhances color: Hydration helps color-treated hair retain vivid color for longer. Dry hair fades and oxidizes faster.
Clearly, making hydration a priority has numerous advantages! Now let's go over some telltale signs your hair is dehydrated and thirsty for some TLC.
Signs of Dehydrated Hair
How can you tell if your hair is dehydrated and in need of extra moisture? Here are some giveaways:
Frizzy, puffy texture
Lackluster, dull appearance
Increased tangles and breakage
Split ends
Hair feels dry, coarse and rough
Cuticles appear cracked or peeling
Takes more time to style hair
Hair styles don't last as long
Increased porosity and moisture loss
If you're experiencing any of these issues, it's time to amp up the hydration level. Let's look at effective products and methods to infuse your hair with softness and shine.
Chapter 2: Methods and Products for Hair Hydration
Hydrating Shampoos
Washing your hair with a moisturizing shampoo is the foundation of a hydration routine. Look for these hydrating ingredients:
Aloe vera: Soothes the scalp and seals in moisture
Coconut oil: Penetrates the cortex for deep hydration
Shea butter: Coats the cuticle to prevent moisture loss
Glycerin: Humectant that draws moisture into hair
Jojoba oil: Mimics natural oils to increase hydration
Argan oil: Softens and hydrates hair with vitamins and antioxidants
Some top-rated hydrating shampoos include:
OGX Hydrating Teatree Mint Shampoo
SheaMoisture Manuka Honey & Mafura Oil Shampoo
DevaCurl Low-Poo Delight Weightless Waves Shampoo
Briogeo Don't Despair, Repair! Hydrating Shampoo
Ouidad Ultra Hydrating Shampoo for Curly Hair
Tip: Shampoo your scalp rather than all your hair to avoid stripping naturally hydrating oils.
Hydrating Conditioners
While shampoo cleanses, conditioner is crucial for replacing lost moisture. Prioritize these reparative ingredients:
Avocado oil: Penetrates hair for deep hydration
Coconut oil: Seals cuticles to prevent moisture loss
Cupuacu butter: Smoothes and softens hair
Glycerin: Draws moisture into the hair
Honey: Natural humectant that hydrates hair
Shea butter: Coats hair in fatty acids for hydration
Some excellent hydrating conditioners include:
It's A 10 Miracle Moisture Conditioner
Briogeo Don't Despair, Repair! Deep Conditioning Mask
SheaMoisture Jamaican Black Castor Oil Strengthen & Restore Conditioner
DevaCurl One Condition Original for Curly Hair
Pureology Hydrate Conditioner for Color-Treated Hair
Hair Oils for Hydration
Hair oils seal in moisture and add lubrication for silkier, more manageable hair. The best oils for hydration include:
Coconut oil: Penetrates cortex for deep hydration
Argan oil: Vitamin E repairs damage and seals moisture
Jojoba oil: Mimics natural sebum so hair absorbs it easily
Olive oil: Softens hair and smoothes cuticles
Avocado oil: Filled with moisturizing fatty acids and vitamins
DIY hot oil treatments are an easy at-home method. Follow these simple steps:
Heat up your preferred hair oil – Place oil in a bowl and warm in hot water or the microwave.
Section hair and apply oil – Work the warmed oil through clean, damp hair in sections focusing on ends.
Let sit, then rinse – Cover hair and allow the oil to penetrate for 30-60 minutes. Rinse out thoroughly.
Hydrating Hair Masks
For an intensive moisture treatment, hair masks deliver a powerful punch of hydration. Look for these moisturizing ingredients:
Hyaluronic acid: Binds and seals in moisture
Honey: Natural humectant that hydrates hair
Avocado: Rich fatty acids to moisturize hair
Shea butter: Softens and seals in moisture
Jojoba oil: Mimics natural oils to increase hydration
Suggested hydrating hair masks:
Briogeo Don't Despair, Repair! Deep Conditioning Mask
SheaMoisture Manuka Honey & Mafura Oil Intensive Hydration Masque
DevaCurl Melt into Moisture Mask for Curly Hair
Olaplex No.8 Bond Intense Moisture Mask
Pureology Hydrate Sheer Moisture Mask
Masks can be applied after shampooing and left on for up to 30 minutes before rinsing out. Use weekly or bi-weekly for hydration boosts.
Professional Hydration Treatments
For deep-down hydration, consider getting periodic professional treatments at a salon. These intensive services deliver serious moisture:
Hair steaming: Opens cuticles so moisture can deeply penetrate
Protein treatments: Strengthen and reinforce hair strands
Oil treatments: Penetrate cortex with nourishing oils like coconut, argan or olive oil
Moisture-infusing wraps: Enhance hydration with masks wrapped in heat
Deep conditioning treatments: Use moisture-binding masks and proper rinsing technique
Getting an in-salon treatment every 4-6 weeks provides an intensive hydration session that keeps hair balanced between trims and styling.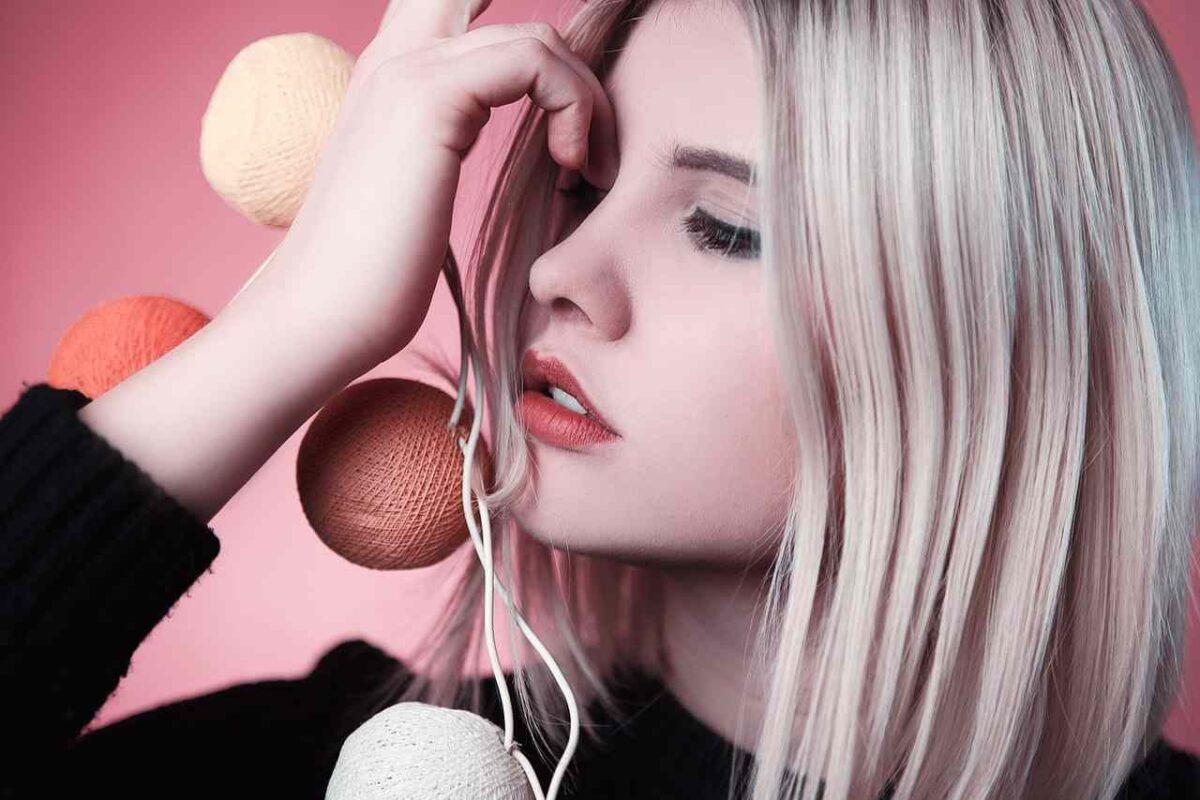 Chapter 3: DIY Hair Hydration
You don't have to hit the salon for every hydration session. There are plenty of DIY treatments you can whip up at home using ingredients from your kitchen.
DIY Hydrating Hair Masks
Try these easy recipes for hydration masks you can make yourself:
Avocado Mask
Mash 1 ripe avocado and mix with 1 tablespoon olive oil and 1 tablespoon honey. Apply to damp hair and let sit 30 minutes before rinsing. The fatty acids in avocado nourish dry hair.
Banana Mask
Mash 1 ripe banana and combine with 1 tablespoon honey and 1 tablespoon coconut oil. Apply to hair and allow to penetrate for 20 minutes before rinsing thoroughly. Bananas are full of moisture-binding potassium.
Yogurt Mask
Thoroughly mix 1 cup plain whole milk yogurt with 2 tablespoons coconut oil. Spread through damp hair and leave on for 20 minutes before washing out. The proteins in yogurt strengthen hair strands.
Mayonnaise Mask
Whisk together 1/2 cup mayonnaise, 1 egg yolk and the juice of 1 lemon. Apply on hair and let sit for 30 minutes before rinsing. Mayonnaise is rich in fatty acids that hydrate hair.
Maintaining Hydration at Home
Between deep treatments, maintain hydration with these methods:
Use a wide-tooth comb on wet hair to minimize breakage
Allow hair to air dry instead of heat styling
Sleep on a satin pillowcase to avoid absorbing moisture
Spritz in a leave-in conditioner after showering
Apply a hydrating hair oil focusing on dry ends
Reduce heat styling and chemical treatments
Climate and Hair Hydration
The climate you live in can impact how much hydration your hair needs. Here are some adjustments based on environment:
Dry Climates
Increase deep conditioning masks and oils
Always use leave-in conditioner after washing
Consider getting a humidifier
Humid Climates
Use lighter, silicone-free hydrating products
Skip leave-ins and let hair air dry
Use clay masks to absorb excess moisture
Cold Climates
Swap masks for nutrient-rich oils like argan or avocado
Wear a hat outside to protect hair from drying winds
Deep condition weekly to combat dry indoor heat
Chapter 4: Costs and Considerations
Cost of Hair Hydration Treatments
There are budget-friendly DIY options as well as high-end salon treatments when it comes to hydrating your hair. Here are some typical costs:
Drugstore hydrating shampoos/conditioners: $6-$25
High-end hydrating shampoos/conditioners: $30-$80
DIY masks with household ingredients: $2-$5 per treatment
Store-bought hydrating hair masks: $10-$50
At-home oil hair treatments: $2-$15 per treatment
In-salon deep conditioning treatments: $30-$100 per session
In-salon hair steaming/oil treatments: $40-$150 per session
Factors like your hair length, thickness and the salon you visit impact the final cost. Investing in the right products and occasional salon treatments can transform the look and feel of your hair.
Frequency of Hydration Treatments
How often you deeply condition your hair depends on your hair type and current condition. Here are some general guidelines:
Normal to slightly dry hair – Every 2-4 weeks
Very dry, damaged hair – Weekly
Curly hair – Weekly
Color treated hair – Weekly/bi-weekly
Fine hair – Bi-weekly to avoid greasiness
Heat styling 2+ times a week – Weekly
Listen to your hair – if it starts feeling dry and tangly between washes, amp up your deep conditioning treatments. For severe damage or dehydration, do intensive treatments weekly until hair improves.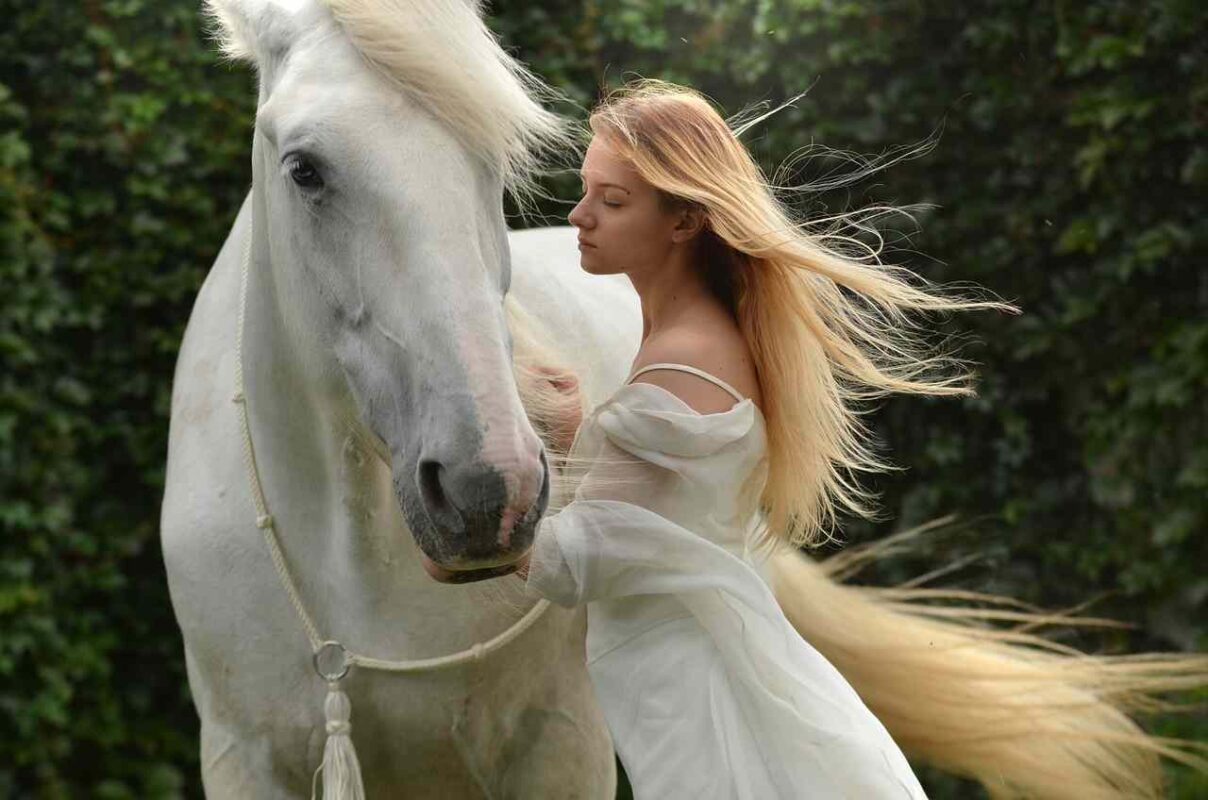 Chapter 5: Recommended Products
Ready to start your hair hydration journey? Here are some top-rated products hair care pros recommend:
Top 10 Hydrating Shampoos of 2023
Budget-Friendly
Garnier Whole Blends Honey Treasures Repairing Shampoo
SheaMoisture Coconut & Hibiscus Curl & Shine Shampoo
Not Your Mother's Curl Talk Hydrating Shampoo
Mid-range
Verb Hydrating Shampoo
IGK Good Behavior Sulphate-Free Shampoo
Ouidad Curl Quencher Hydrafusion Shampoo
Luxury
Oribe Gold Lust Repair & Restore Shampoo
Virtue Recovery Shampoo for Damaged Hair
Briogeo Cherrosity Volume Shampoo
Top 10 Hydrating Conditioners of 2023
Budget-Friendly
Garnier Fructis Treat Smoothing Treat Conditioner
Suave Professionals Avocado + Olive Oil Conditioner
Herbal Essences Bio Renew Honey Conditioner
Mid-range
Kosas Color & Light Conditioner
Verb Ghost Conditioner
DevaCurl One Condition Original Conditioner
Luxury
Olaplex No.5 Bond Maintenance Conditioner
Briogeo Be Gentle, Be Kind Avocado + Kiwi Conditioner
Moroccanoil Hydrating Conditioner
User Reviews and Testimonials
"I struggled with dry, brittle hair for years until I discovered the Mielle Rosemary Mint Strengthening Hair Masque. Just one use left my hair feeling incredibly soft and smooth. Now I use it weekly and it's been life changing for my hair hydration." – Sarah D.
"Olaplex's No.5 Bond Maintenance Conditioner is my holy grail for hydration and repair. Between coloring my hair and heat styling, my hair was so damaged. This conditioner helped rebuild bonds and leaves my hair silky and shiny. It was 100% worth the investment."– Kim W.
"As someone with thick, curly hair living in a hot, dry climate, hydration is essential but hard to maintain. Using SheaMoisture's Manuka Honey & Mafura Oil Intensive Hydration Masque gives my parched hair the moisture boost it needs. My curls look juicy and defined after using it." – Jane F.
Chapter 6: Hair Hydration Tips for Specific Needs
Hair hydration methods can vary based on your hair type and texture. Here are tips tailored for unique needs:
Curly Hair
Curly hair tends to be drier and thirstier. Here are pro tips:
Use a silicone-free shampoo: Curly hair needs lighter products that won't build up.
Condition before shampooing: Letting conditioner penetrate unclean hair gives it a head start.
Squish in leave-in conditioner: Use a water-soluble leave-in and scrunch it into soaking wet hair to maximize hydration.
Hydrate with oils and masks: Focus heavy oils and creams on the drier ends of hair.
Air dry hair: Limit heat styling to maintain hydration in fragile curls.
Sleep on a satin pillowcase: The smooth fabric won't absorb moisture like cotton.
Color-Treated Hair
When hair is color-treated, the cuticle opens and moisture escapes. Try these methods:
Use a color-safe, sulfate-free shampoo: Avoid harsh detergents that strip color.
Rinse with cool water: Hot water opens the cuticle causing color to fade.
Use bond-building treatments: Products with Olaplex repair damage from coloring.
Apply gloss treatments: Salons offer clear glosses that hydrate and enhance shine.
Limit washing frequency: Washing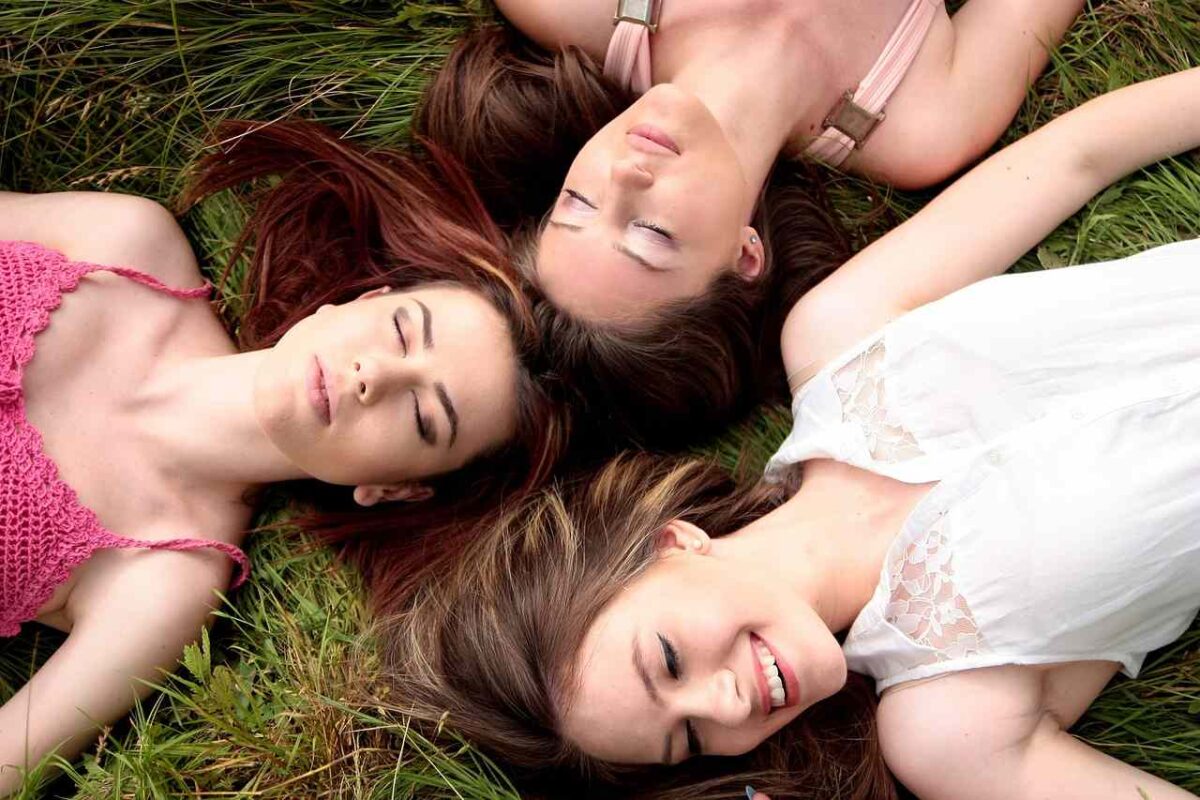 FAQs
What is a hair hydration treatment?
A hair hydration treatment is designed to add moisture, shine, and softness back to dry, damaged hair. Hydration treatments use ingredients like oils, butters, glycerin and humectants to infuse hydration into the hair strands.
How does a hair hydration treatment work?
Hydration treatments work by coating the hair cuticles with nourishing ingredients that attract and seal in moisture. This replenishes hair and smooths the cuticle, reducing frizz and making hair softer, shinier and more manageable.
Is a hair hydration treatment suitable for all hair types?
Yes, hydration treatments can benefit all hair types including straight, curly, thick, thin, color-treated, and chemically processed hair. Those with dry, brittle or frizzy hair will see the most dramatic effects.
What are the benefits of regular hair hydration treatments?
Regular deep conditioning provides ongoing hydration that keeps hair strong, supple, shiny and healthy looking. It prevents breakage caused by dryness, repairs split ends, boosts elasticity, restores softness and makes hair more manageable.
Are there any side effects or risks associated with hair hydration treatments?
When done properly, hydration treatments are generally very safe with minimal risks. Those with sensitive skin should patch test products first. Overuse of oils may lead to greasy buildup on some hair types.
How often should I get a hair hydration treatment?
Most experts recommend deep conditioning to boost hydration around once a week or every other week. Those with very dry or damaged hair may need treatments more frequently.
Can I do a DIY hair hydration treatment at home?
Absolutely! There are many recipes for effective at-home hair masks using ingredients like avocado, coconut oil, honey, banana and yogurt. Hot oil treatments also deeply penetrate to hydrate.
What are some natural ingredients for hair hydration?
Great options include olive oil, coconut oil, shea butter, avocado, honey, aloe vera gel, bananas, eggs, yogurt, mayonnaise, argan oil, and Jojoba oil.
How long does the effect of a hair hydration treatment last?
The effects of a deep hydration treatment typically last 2-4 weeks, depending on your hair type and how often you shampoo. Curly, dry and damaged hair holds onto the moisture longer than fine or oily hair. Using hydrating products at home helps prolong the results.
Can men benefit from hair hydration treatments?
Definitely! Men's hair also suffers dryness from frequent washing, styling, environmental exposure and damage. Hydration treatments can make men's hair softer, shinier and less prone to breakage. Men with very short cuts may not reap as many benefits.
Are there any hair hydration treatments for specific hair concerns like dandruff or hair loss?
Yes, some hydrating masks and salon treatments contain added ingredients to address issues like dandruff, thinning hair or hair loss. Tea tree oil, sulfur and zinc help treat dandruff. Thinning hair may benefit from masks with biotin, collagen and keratin. Always consult a dermatologist for medical hair concerns.
References
https://www.womenshealthmag.com/beauty/a43391349/maximum-hydration-method/
https://www.hair.com/hydrating-hair-guide.html
https://hairstylecamp.com/hydration-treatment-for-natural-hair/
https://weheartthis.com/hydration-treatments-for-hair/
https://www.verbproducts.com/blogs/verb-word/how-to-hydrate-hair
https://www.byrdie.com/maximum-hydration-method-4767940