Smooth, shiny, hydrated hair is the ultimate hair goal. Properly moisturized locks not only look great but also stay healthier. However, achieving optimal moisture balance can be tricky with different hair types and products. This comprehensive guide offers expert tips to help you unlock luscious, moisturized hair.
Table of Contents
Why Hair Moisturizing is Essential
Maintaining proper moisture levels is crucial for hair health. Dry, brittle hair is more prone to breakage, frizz and damage. Lack of moisture makes hair dull, dry and lifeless. It can lead to issues like:
Properly hydrated hair looks shinier, smoother and more lustrous. Targeted moisturizing nourishes hair, seals cuticles, prevents breakage and protects from environmental damage.
Hair Types and Their Moisturizing Needs
Hair moisturizing needs vary based on hair type and texture:
Curly Hair
Curly hair tends to be drier due to the curved shape of strands and lack of natural scalp oils reaching the lengths. Intense hydration is key for defined curls and to avoid frizz. Deep conditioning treatments, leave-in conditioners and natural oils (like argan, olive, coconut) can work wonders.
Straight Hair
Those with straight, flat hair need light moisture that won't weigh down the hair or make it limp. Lightweight leave-ins, hydrating mists and essential oils like jojoba can boost hydration without flattening hair.
Damaged Hair
Frequent heat styling, color treatments, and other chemical processing can deplete hair's natural moisture and cause damage. Target intense moisturizing to the most damaged areas. Deep conditioning masks, protein treatments, and overnight hydration can help repair damage.
Color-Treated Hair
Frequent washing, sun damage, and chemicals in dyes leach moisture from color-treated hair. Focus on nourishing and protecting the strands. Bond builders, hydrating shampoos, leave-ins and weekly deep conditioning helps retain color vibrancy and shine.
Natural Textures
Coily and kinky textures tend to have uneven porosity issues, with dryer ends and oilier roots. Practice sectioned moisturizing – use lighter products near the scalp and richer ones on ends. Sealing in moisture with natural butters or oils is also helpful.
Choosing the Right Hair Moisturizers
Picking suitable moisturizing products as per your hair type and needs is key. Here are the best options:
Shampoos
Moisturizing shampoos with ingredients like glycerin, shea butter, argan oil can provide hydration without stripping hair. They are milder than regular shampoos and help retain natural oils.
Conditioners
Hydrating conditioners containing emollients like cetyl alcohol and panthenol are great for medium moisture. Deep conditioners with thicker oils and butters offer intense hydration and nourishment for dry, damaged hair.
Leave-In Conditioners
Leave-in conditioners are designed to be left on the hair without rinsing out. They provide continuous hydration, detangle hair, reduce frizz and boost shine. Lightweight water-based ones are great for fine hair while thicker cream formulas work well for thick, curly hair.
Oils and Serums
Natural oils like argan, jojoba, almond and coconut oil as well as hydrating serums containing silicones can seal in moisture, nourish hair and provide heat protection. A little goes a long way in smoothing frizz and flyaways.
Styling Products
Gels, mousses and styling creams containing moisture-binding humectants like glycerin and panthenol can keep hair hydrated while holding a style. Try to avoid drying alcohols.
Some top-rated, salon-quality hair moisturizing products include:
Shampoos: Moroccanoil Hydrating Shampoo, Pureology Hydrate Shampoo, Biolage HydraSource Shampoo
Conditioners: Briogeo Don't Despair Repair Mask, Olaplex No.5 Bond Maintenance Conditioner, It's A 10 Miracle Deep Conditioner
Leave-Ins: Kiehl's Olive Fruit Oil Leave-In Treatment, Cantu Shea Butter Leave-In, Briogeo Farewell Frizz Rosarco Milk
Oils: Moroccanoil Treatment Oil, Ouai Hair Oil, Verb Ghost Oil
Stylers: Pattern Beauty Curl Gel, Ouidad Advanced Climate Control Gel, Design Essentials Almond & Avocado Curling Pudding
Hair Moisturizing Techniques
Proper moisturizing technique is as important as using the right products. Here is a step-by-step guide:
Cleansing
Use lukewarm water to wet hair and massage in a hydrating shampoo gently.
Rinse out shampoo thoroughly with cool water to seal cuticles.
Conditioning
Evenly apply conditioner or mask from roots to ends after shampooing.
Let it sit for 3-5 minutes so the hair can absorb the hydration.
Rinse with cool water and avoid conditioning near the scalp to prevent oiliness.
Leave-In Conditioner
Work leave-in conditioner through damp hair from mid-length to ends.
Use sparingly on fine hair and avoid roots to prevent greasiness.
Comb product through for even distribution and to detangle.
Oils and Serums
Take 2-4 drops of oil/serum and apply lightly onto palms.
Smooth over hair to seal in moisture, focusing more on dry ends.
Styling
Emulsify a small amount of styler like gel or mousse between palms.
Scrunch or smooth product evenly through sections to define curls or reduce frizz.
Drying
Avoid rubbing hair vigorously with towels – gently squeeze out excess water instead.
Let hair air dry where possible or use diffuser on low heat to prevent frizz.
Overnight Treatment
For an intensive moisture boost, apply a hair mask or oil to dry hair.
Cover head with a shower cap overnight to allow deep penetration.
Wash out the next morning.
Natural Remedies for Hair Moisturizing
For those looking to take a more natural route to hydrated hair, home remedies with common kitchen ingredients can be easy yet effective. Some recipes to try:
Hydrating Hair Mask
1 ripe avocado
1 banana
1 tablespoon honey
1 tablespoon olive oil
Mash ingredients together and apply on damp hair. Leave for 20 minutes before rinsing. The banana and avocado provide intense hydration while honey and olive oil help moisturize and add shine.
Pre-Shampoo Hair Oil
2 tablespoons coconut oil
5-6 drops rosemary essential oil
3 drops lavender essential oil
Gently warm up coconut oil and add essential oils. Massage into scalp and hair before shampooing. This boosts moisture and reduces breakage.
Moisture-Sealing Leave-In Spray
1/2 cup aloe vera gel
1/4 cup water
10 drops jojoba oil
2 drops vitamin E oil
Combine ingredients in a spray bottle. Mist onto clean, damp hair and comb through evenly from mid-shaft to ends. Aloe vera hydrates while oils seal in moisture.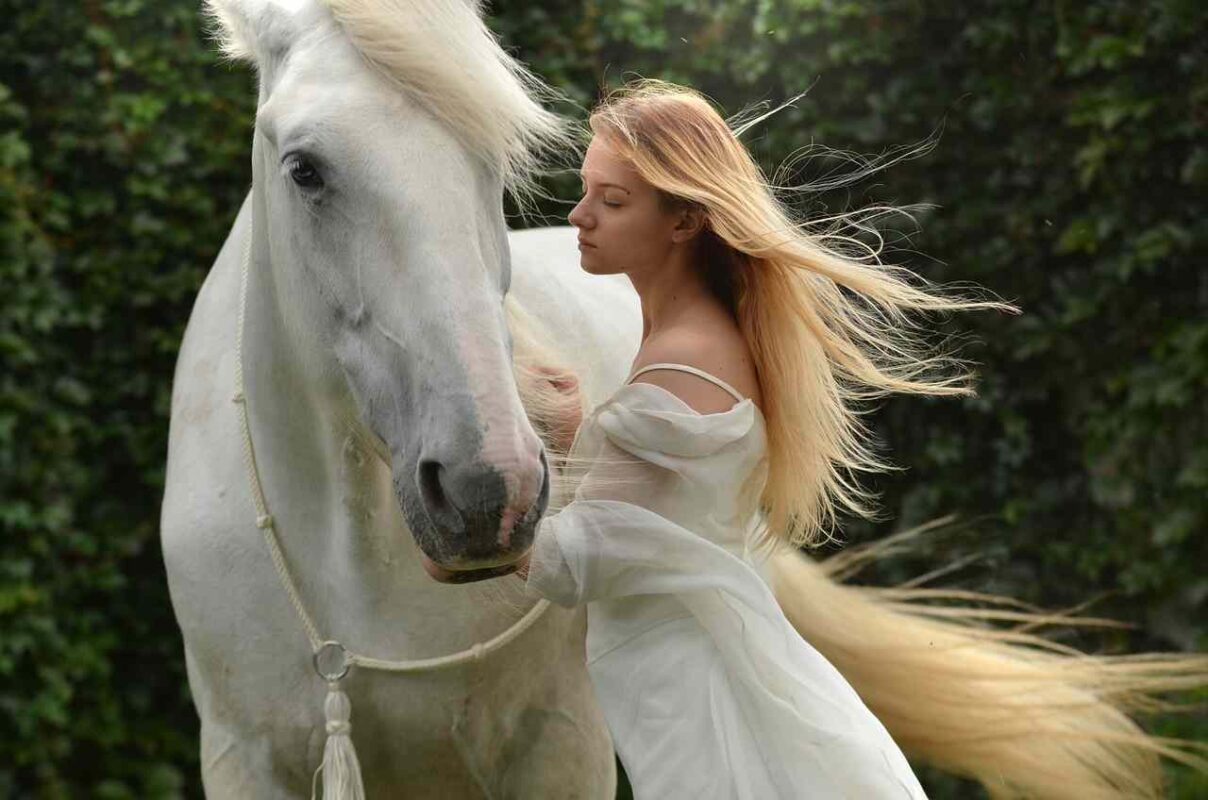 Common Myths About Hair Moisturizing
There are some common misconceptions regarding hair moisturizing:
Myth: Expensive salon products are necessary for added moisture.
Truth: Many affordable drugstore conditioners contain similar humectants and emollients that effectively hydrate hair.
Myth: Applying oils to the scalp adds shine and moisture.
Truth: Using oils near the roots and scalp can actually cause buildup and greasiness, especially for fine hair. Focus oils only on the lengths.
Myth: Daily shampooing strips moisture from hair.
Truth: Shampooing helps replenish moisture as long as a hydrating, sulfate-free formula is used. Co-washing alone can cause buildup.
Myth: Air drying causes frizz and damage.
Truth: If air dried smoothly without rubbing, air drying can help retain hair's natural moisture better than heat styling.
Myth: Towel drying hair helps remove excess moisture.
Truth: Rubbing hair vigorously with towels can cause frizz and breakage. Gently squeezing out water is better.
Seasonal Hair Moisturizing
Hair moisture needs may change with the seasons based on weather, humidity and temperature changes:
Winter
Heating and cold air sap moisture from hair.
Increase deep conditioning and overnight oiling.
Opt for heavier moisturizers like butters, creams.
Always use heat protectant before hot styling.
Summer
Humidity can cause frizz from moisture overload.
Use lighter water-based leave-ins instead of heavy oils and butters.
Deep condition hair after swimming to replenish moisture and combat chlorine damage.
Protect hair from sun exposure with hats or scarves.
Spring and Fall
These are transitional seasons for hair care.
Assess your current hair's needs. Increase moisturizing if feeling dry or reduce if moisture is overloading.
Adjust product usage depending on humidity and temperature fluctuations.
Special Considerations
Men's Hair
For short, masculine cuts:
Use a hydrating shampoo 2-3 times a week.
Alternate with a moisturizing conditioner.
Apply a minimal amount of leave-in conditioner or oil if hair is extra dry.
Prioritize the ends rather than the scalp area.
Natural Hair
Tips for moisturizing highly textured natural hair:
Shampoo less frequently (1-2 times a week) to retain natural oils.
Section hair and use leave-ins, creams or gels specifically for twist outs, braid outs, etc.
Focus heavier moisturizers on the dryer ends.
Use sealing oils high in essential fatty acids like grapeseed or jojoba oil.
Protect hair at night with a silk bonnet or pillowcase.
Fine Hair
For optimal moisture balance:
Use volumizing shampoos and lightweight conditioners.
Avoid heavy butters, oils or creams near the scalp and roots.
Mist hydrating spray onto mid-lengths and ends instead.
Add body with sea salt sprays or texturizers.
Gently press out excess water after washing instead of rubbing dry.
Hair Porosity
This refers to the hair's ability to absorb and retain moisture:
Low porosity – Cuticles are tightly closed with little absorption. Focus on opening cuticles first with warm water or humectants.
High porosity – Cuticles are open and overly porous. Sealing in moisture is key with butters, oils or silicones.
Balanced porosity – Cuticles act normal. General moisturizing tips work well.
Expert Opinions on Hair Hydration
Leading trichologists and dermatologists emphasize the importance of hair moisturizing:
"Hydration is crucial for overall hair health. Look for ingredients like glycerin, panthenol and natural oils when choosing products for daily moisturizing." – Dr. Ife Rodney, dermatologist and hair care scientist
"Properly moisturized hair has a hydrated lipid layer that lies smoothly against the cuticle. This protects against environmental damage." – Crystal Aguh, trichologist and founder of Beautiful Textures salon
"Deep conditioning treatments are like a drink of water for thirsty hair. They provide an extra surge of hydration that helps repair and restore hair." – Nicky Clarke, celebrity hairstylist
Key Takeaways
Proper hair moisturizing improves shine, smoothness and manageability.
Tailor products and techniques to your specific hair type and texture.
Hydrating shampoos, leave-ins, oils and masks can infuse moisture and nourishment into hair.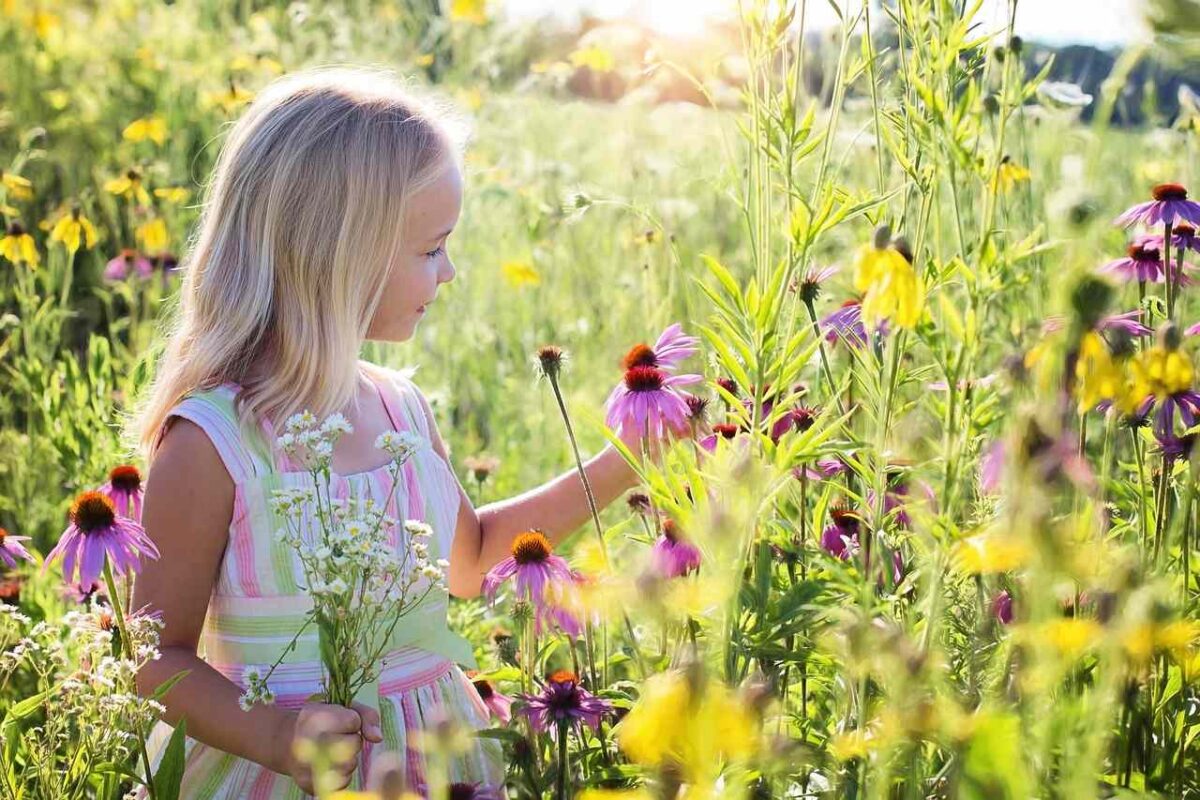 FAQs
What are the best tips for moisturizing hair effectively?
Use a hydrating shampoo and conditioner, apply a leave-in conditioner to damp hair focusing on the ends, and seal in moisture with a hair oil or serum. Avoid overwashing and heat styling, and gently squeeze hair dry with a towel. Deep condition weekly and use overnight treatments.
How often should I moisturize my hair?
Aim to moisturize hair daily by using hydrating shampoo/conditioner washes and leave-in conditioners. Increase deep treatments to 2-3 times per week for very dry hair. Those with oilier hair can moisturize every 2-3 days.
What's the difference between hair moisturizing and conditioning?
Conditioners help smooth the hair cuticle but may not provide long-lasting hydration. Moisturizers infuse water into the hair shaft and seal it in with oils/butters to keep hair hydrated between washes.
Can I use natural oils for hair moisturizing?
Yes, oils like coconut, olive, avocado, argan, jojoba and almond are great natural options to moisturize and seal in hydration. Focus on mid-lengths and ends and use sparingly to avoid greasiness.
Are there specific tips for moisturizing different hair types (curly, straight, etc.)?
Yes, curly hair benefits from deep conditioners and leave-ins with oils like argan or coconut. Straight hair should use lightweight hydrating mists and essential oils like jojoba to avoid weighing hair down.
Should I moisturize my hair before or after styling?
Apply a moisturizer like leave-in conditioner or oil to damp hair after washing and before heat styling or air drying. This seals in moisture and helps protect hair from damage during the styling process.
What ingredients should I look for in a hair moisturizer?
Glycerin, hyaluronic acid, aloe vera, panthenol, argan oil, shea butter etc. Humectants draw moisture into hair. Emollients like ceramides, oils and butters seal it in.
Can over-moisturizing hair be harmful?
Yes, excess oils and butters can lead to a greasy, limp look. Product buildup can cause scalp irritation and clog follicles. Use moisturizers sparingly, especially closer to the roots for fine or oily hair types.
How can I prevent frizz while moisturizing my hair?
Try smoothing on oils, serums or leave-ins evenly from mid-lengths to ends. Avoid rubbing wet hair dry with towels. Let hair air dry where possible. Use hydrating styling products for frizz control.
Are there any DIY hair moisturizing treatments I can try at home?
Yes! Homemade options like masks with avocado, banana, yogurt, honey, or aloe vera juice can provide great hydration. Oils like coconut, olive, castor can be used for overnight treatments.
References
https://www.mindxmaster.com/unlock-the-secrets-to-luscious-locks-essential-hair-care-tips-for-every-hair-type/amp/
https://vocal.media/blush/unlocking-the-secrets-to-luscious-locks
https://www.equalimage.com.au/best-hair-care-unlocking-the-secrets-to-luscious-locks/
https://naomedical.com/blog/hair-care-routine-for-growth-nao-medical/
https://www.beautyrelay.com/blog/unlock-the-secret-to-luscious-locks-vitamin-e-for-radiant-hair-care
https://kelture.com.sg/benefits-of-hair-treatment/